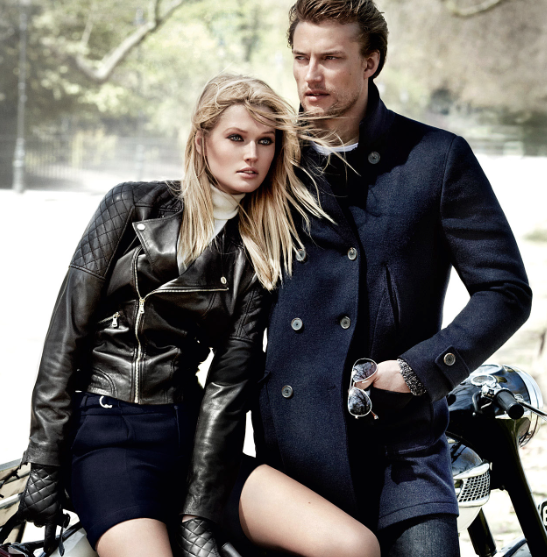 When I was approached by Massimo Dutti to pre-shop their new Canadian e-commerce collection, I had to admit, I hadn't heard of the brand before.  When I logged onto their website, the first thing I saw was a full-screen backdrop of two European models.  The woman was dressed in a black leather jacket with matching quilted leather gloves, while the man had a strong European jawline, slicked back hair and wore a navy blue peacoat.  A pair of aviators sunglasses peeked out from his pocket, as the couple nonchalantly leaned against a shiny motorcycle.
Everything about this Spanish brand conveyed prestige and luxury, down to Massimo Duttti's royal looking crest-shaped logo.  But when I looked deeper into their online store and saw the prices, I was pleasantly surprised that the damage won't actually be too bad to the wallet.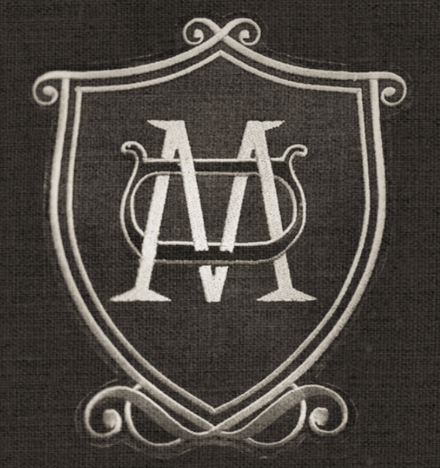 For both men and women, Massimo Dutti carries a bit of everything including basics, pants, outerwear and shoes.  Their basics remind me of Club Monaco, while their leather jackets remind me of Danier Leather.  The colour palette for the fall is quite neutral – navy blue, tan, cream, black, and an occasional shock of red.   I purchased a basic Massimo Dutti Flowing Cardigan in navy blue for $79.50.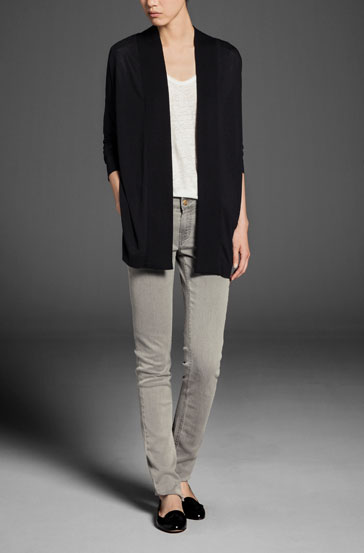 The pieces are simple and well tailored but there's always a little "something different" and unique about each piece which justifies a higher price point than what you'd pay for plain basicwear.  For example, instead of just a striped cardigan, there is button detailing on the sides.  Many of the pieces are trimmed with leather.  T-shirts aren't just your average plain t-shirt, some have drapey bits which hang off the shoulder, or tie at the back.  I purchased a linen Massimo Dutti long sleeved t-shirt with a ribbon detailing at the back for $39.50.  It reminds me of something I've seen at Aritzia before.
I also quite like the stylish Massimo Dutti menswear.  In fact, the Massimo Dutti brand was originally aimed at mens fashion when it first started back in 1985.  In the Fall/Winer 2013 menswear collection, I noticed the casual shirts all have subtle detailing like small polka dots, stripes, florals (not in a flashy way) or sleeves which show a different colour or material in the lining when folded up.  To check out the menswear, I also purchased the Massimo Dutti Slim Fit Micro Shirt for my boyfriend.  What's special about this seemingly plain shirt is that when you flip up the sleeves, there is a contrasting colour in the shirt lining.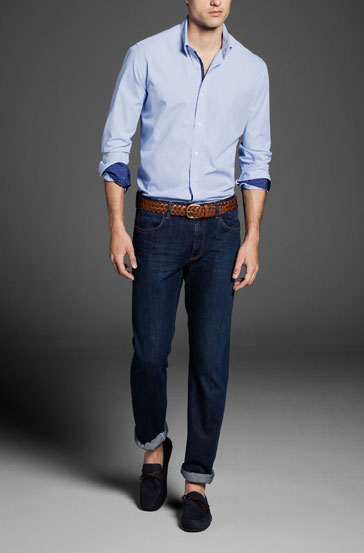 Despite having 667 stores in more than 64 countries, and being owned by the same group which owns ZARA, Massimo Dutti still seems like an exclusive boutique rather than a chain.  If Massimo Dutti had a bricks and mortar shop in Vancouver, it'd probably fit right in on Alberni Street in Downtown Vancouver.
Massimo Dutti's ecommerce store launches to the public on Thursday August 22.  Use hashtags #MassimoDutti and #CanadianAffair to join the conversation on Twitter!