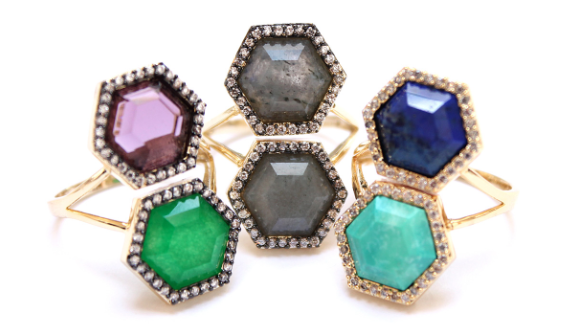 After a whirlwind of travel and relocations over the past 8 years, Canadian jewellery designer Melanie Auld is thrilled to return to Vancouver – the city where she originally started her business in 2008, and where her husband, Alex Auld, played professional hockey for the Vancouver Canucks.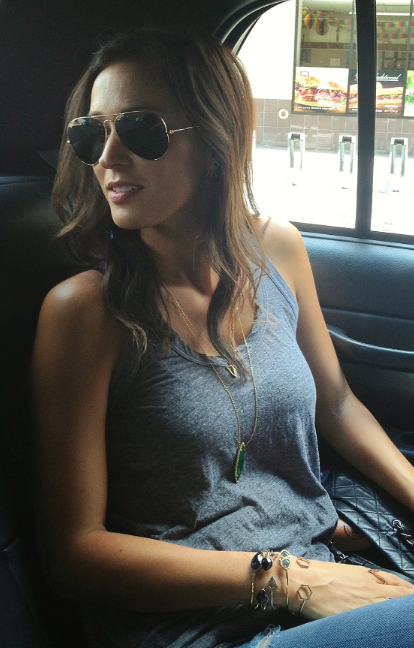 Before she started Melanie Auld, Melanie was in London taking courses in Fashion Merchandising. Originally, she wanted to be a fashion buyer but with Alex's job at the time, it wasn't a viable option.
She began designing jewellery – earrings, necklaces and rings, while working as a stylist assistant to a personal shopper and was drawn to all the great jewellery she was surrounded by. With her own line, she focuses on classic, basic and well-tailored pieces so that the accessories are the main focus.
Being a hockey wife (well, a former one now, since Alex is retiring this year), not too different from other girls, Melanie admits that jewellery, shoes and bags are her loves and would rather talk fashion than stats.  According to Melanie, "Anyone who knows me knows I showed up once a week [at games] for girl talk and wine".
Nonetheless, Melanie is extremely grateful for the adventures this life path took her on, the people she's met and cities and countries she has lived in (which includes South Florida, Scottsdale, Boston, Ottawa, Dallas, New York and Austria).
When asked what inspires her jewellery designs and the types of materials Melanie is most drawn to:
"My jewelry design is inspired by so many things. Travel, fashion, art, interior design. It's hard to pinpoint any one thing. Anything I see and find interesting, beautiful or unique can inspire a creation. I am very drawn to Turquoise, when worn near the face it actually brightens and helps you look youthful – and who doesn't want that?! Lapis has also been big in my current collection. The electric color and marbling of the stone with gold flecks is just stunning. Generally I pick stones based on the season I am designing for."
Now that she's back in Vancouver, Melanie is excited to be back in the city she's been in love with since she left it 8 years ago.  She is looking forward to returning to some of her favourite hot spots including Rodney's Oyster House (which now has a second location in Gastown), Cioppino's in Yaletown and Las Margaritas in Kitsilano.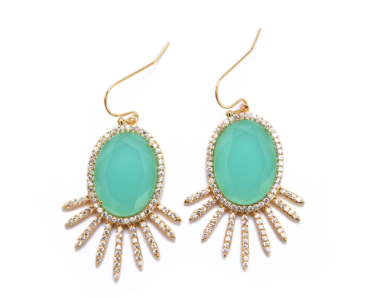 Melanie is hoping to get her pieces in-stores with Vancouver retailers in the near future.  For now, all of her pieces are available at melanieauld.com.