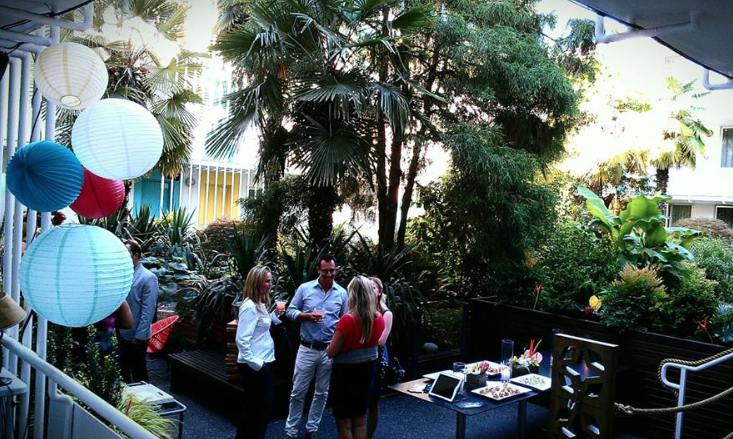 With summer in full swing, many of us are on the lookout for new hot spots to lounge, grab a drink and enjoy our beautiful Vancouver summer weather. So of course Modern Mix Vancouver was excited to attend the Palm Springs Tiki Romp, a 60's themed party at The Burrard Motor Inn, showcasing its now fully licensed courtyard.
The Tiki Romp was like a fancy courtyard party scene straight out of a 1960's movie. Guests were dressed to the nines, there were mouth-watering appetizers, pink cocktails, and glasses of wine (courteousy of Red Rooster) to enjoy, and of course a DJ spinning recognizable and unforgettable old school hits.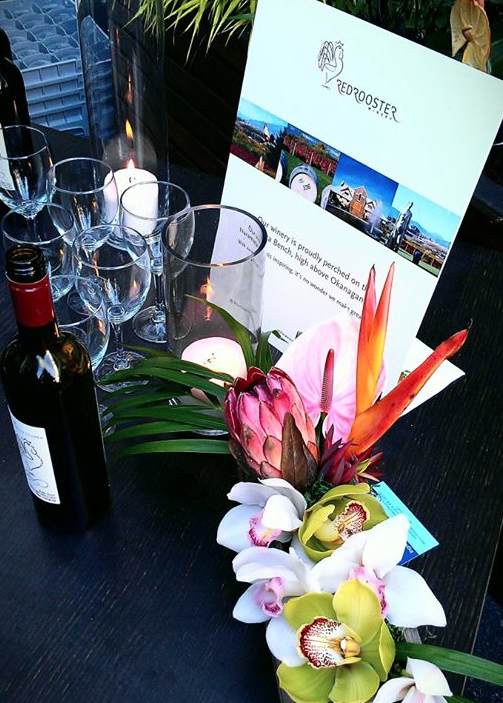 Renovations to The Burrard were completed in 2011, restoring the hotel to its former glory and allowing it to offer guests an authentic 1960's hotel experience: muted dress code and colors of hotel staff, brightly patterned walls, funky rooms, and even outdoor walkways covered with fake turf. Of course there have been some modern designs and upgrades added to the hotel, but overall, once you step foot into The Burrard, it feels like a blast from the past. And its courtyard is no exception.
Having also gone under renovations in 2011, The Burrard's courtyard now looks vintage and a little old-fashioned with its colors and decor, but somehow still feels modern and tasteful. Tropical palm trees, lush greenery and a fountain are the focal point of the enclosed space that is overlooked by rows of hotel walkway and yellow, turquoise and grey hotel room doors. On a warm summer night, The Burrard's courtyard is a great outdoor spot to relax with a cocktail in your hand and the feeling of a cool breeze in between the palm tree leaves.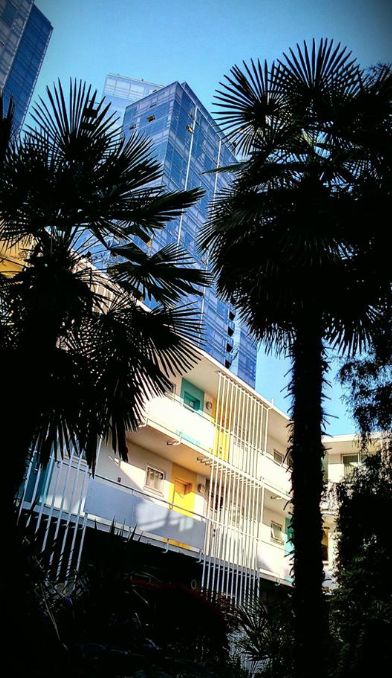 For a nostalgic courtyard and patio experience like no other in downtown Vancouver, make sure to visit The Burrard and head to the 2nd floor, where the fully licensed courtyard is open and happy to serve both guests and the public during the summer. For more information and to book special events, parties, work functions or receptions in the courtyard, check out The Burrard's website.