We've had a beautiful streak of sunny summer weather this year!  Because of the Vancouver sunshine, you've probably been hanging out at the beach, park or patio more often than ever.  Are you bored of bringing the same chips and dip to your social gatherings?  We have some new suggestions for you to try out. Whether it's for your next picnic, barbecue or house party, these snacks will keep you munching all summer long!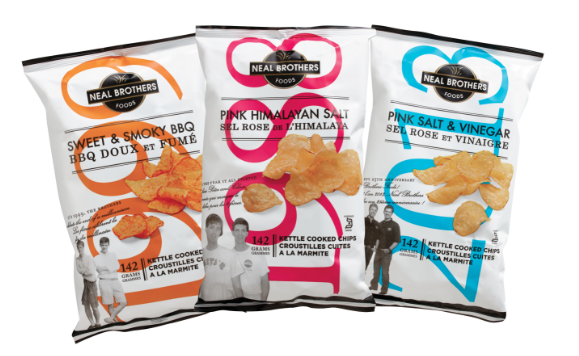 Neal Brothers Kettle Cooked Chips ($2.79) – These are some of the crunchiest chips I have ever had and a great Canadian alternative to other brands of Kettle-style chips.  Neal Brothers Kettle Cooked Chips currently come in four flavours: Sweet & Smokey BBQ, Pink Salt & Vinegar, Pink Himalayan Salt and the Canadian-inspired Maple Bacon.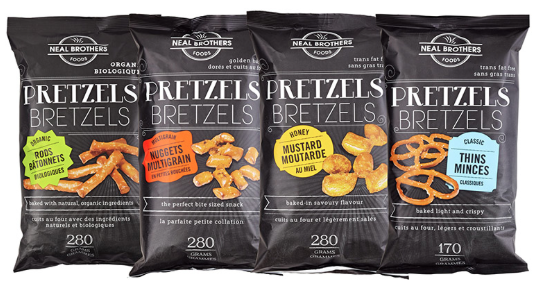 Neal Brothers Pretzels Bretzels  – Each flavour of these flavoured pretzel bites come in a different shape.  I tried the honey mustard flavour, which has a powder-y finish on the nugget-shaped pretzel.  Lots of finger licking after eating a handful of this flavour.  Meanwhile, the Neal Brothers organic pretzel rods and classic pretzel twist are a great shape for dipping into sour cream.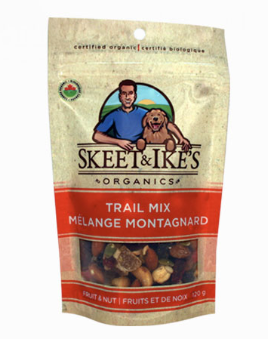 Skeet & Ike's Fruit & Nut Organic Trail Mix ($5.99) – Made in Canada, the Fruit & Nut trail mix from Skeet & Ike's has your usual trail mix ingredients of raisins, dried cranberries and roasted cashews, but also some exotic flavours like crystallized ginger, dried papaya and dates.  Don't be confused about having a dog on a logo for human food, that's Skeet & Ike's way of showing us they are about fun, family and integrity.  Certified organic.  Available at Whole Foods. However, I received this pouch of Trail Mix in my July Snackbox subscription.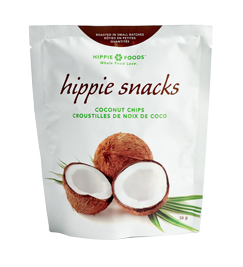 Hippie Snacks Coconut Chips ($4.99) – Manufactured and distributed in Vancouver by Leftcoast Naturals, fresh young coconut is sliced and roasted to create the perfect crunch.  A light snack with a slightly sweetened taste, this is a good snack to try for anyone who is a fan of coconut.  These would also be tasty to sprinkle on top of cereal or frozen yogurt.  My two friends and I finished the whole bag in one sitting.  Available at Whole Foods.  However, I received these Hippie Snacks Coconut Chips in my July Snackbox subscription.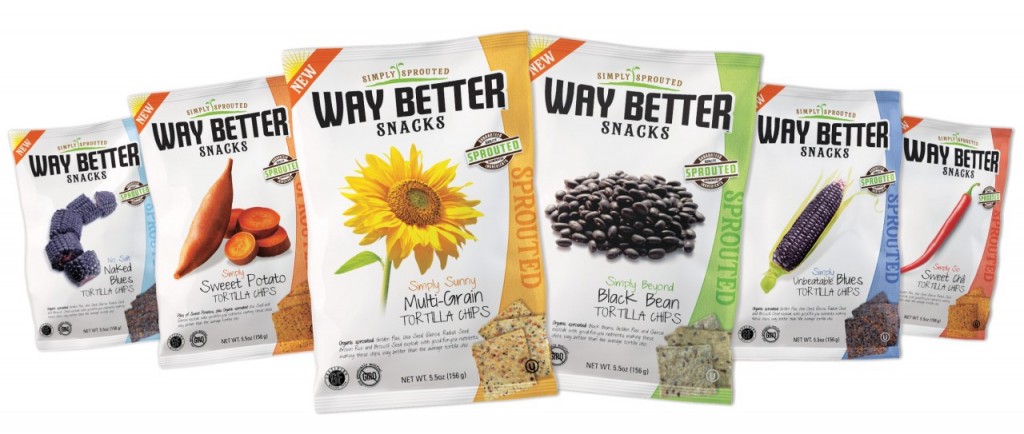 Way Better Snacks – When seeds, grains and beans sprout, they release enzymes specifically designed to start the seed on its way to becoming a plant, which in turn, consolidates nutrients.  Way Better Snacks takes ingredients which have sprouted and adds them to a tortilla chip.  Some of these ingredients include broccoli seeds, organic daikon radish seeds, organic chia seeds, organic flax seeds and organic quinoa.  They are flavourful enough to eat on their own, or with your favourite sour cream or salsa dip.  Way Better Snacks recently became available in Canada and can be purchased at retailers including select locations of Choices, Whole Foods and IGA.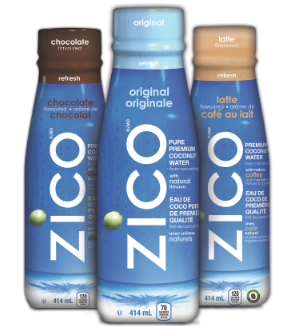 Zico Coconut Water – Wash down your snacks with a bottle of ZICO Pure Coconut Water.  ZICO is loaded with 5 electrolytes: sodium, magnesium, calcium, potassium (as much as a banana!) and phosphorus. These work together to support your body with what it needs to stay hydrated in the summer heat and to help it perform at its best.  ZICO is available in the original flavour and also latte and chocolate flavour.  The latte flavour is good for anyone who likes the taste of milky iced coffee but I prefer the original flavour with coconut water and nothing else.