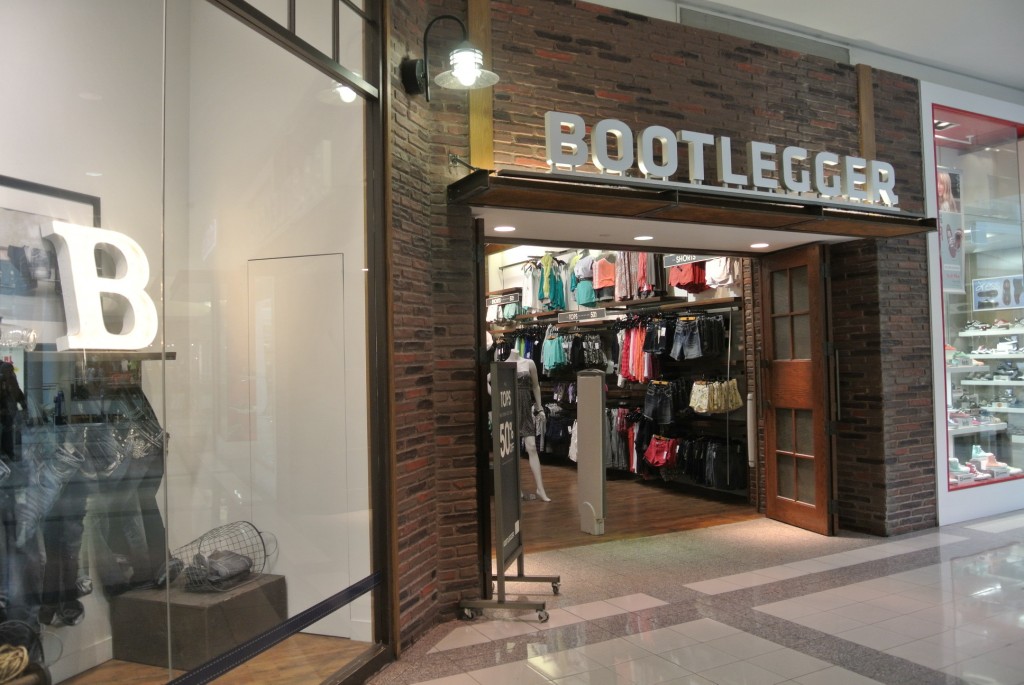 Bootlegger is a Vancouver-based company which prides itself on being your one-stop shop for denim.  I met with the Bootlegger "Jeaneologists" (yes, there is such a thing) at Metropolis at Metrotown to chat about Bootlegger's extensive selection of denim.
We took two fun employees with body types at the opposite end of each spectrum, to show that there are jeans for every body at Bootlegger. Here are their tips on what to try and what to avoid when finding your perfect fit for jeans.
If you are curvy:
What to avoid? Avoid distressed jeans, because they bring attention to your thighs.  Avoid low rise jeans because they may cut off at your hips and you may get the dreaded "muffin top".
What to try? Pick out a mid to high-waisted style of denim.  As you can see in the photo comparison above, a darker style of denim with minimal pocket detailing will slim your silhouette.
If you are short and petite: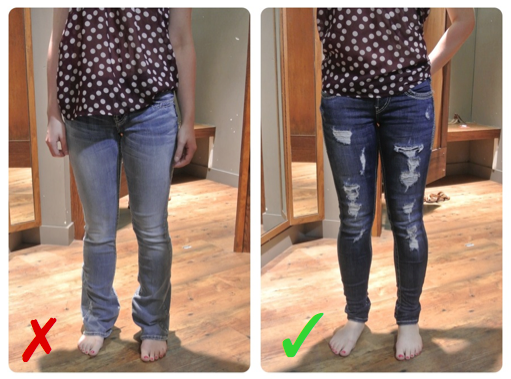 What to avoid? Avoid bootcut jeans because the flare visually cuts off your legs and makes you look shorter.  Avoid high-waisted jeans because it's likely there will be a gap between the back of the denim and your back.
What to try? Skinny jeans will give more length to your legs than flared or bootcut styles.  If you're looking for a more interesting wash of denim, try distressed jeans.  If you have a flat bum, a flap on the back pocket, or button detailing can give the illusion of a shapely bum.
At Bootlegger, with over 40 styles and brand like Brody, Mavi, Guess, Buffalo and Silver, it's likely that there's something that's perfect for you in store…you just need to find it and Bootlegger is ready to help!
This post was originally posted on the Metropolis at Metrotown blog, on which Modern Mix Vancouver is a contributor.