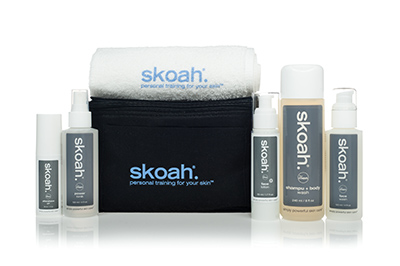 Looking for something to make this Father's Day extra special for Dad? Go beyond a store-bought wrapped gift and plan him a memorable experience instead!   Here are some of Modern Mix Vancouver's suggestions that will suit any budget:
skoah mancial – Dads need to take care of their skin too!  skoah offers a mancial as one of their treatment offerings.  The mancial begins with a powerful cleanse and deep skin exfoliation, and includes a neck and beard treatment and feet exfoliation.  Furthermore, skoah just released the "men's kollection", a new line of products formulated especially for mens' skin.
Craft Beer Tasting – Vancouver is now home to many small, independent microbreweries that offer unique varieties of beer, such as Parallel 49.  These breweries usually offer tastings for a small fee.  Map out a few to check out with Dad, and buy him a Father's Day round while supporting local.
A Round of Golf  – If your Dad likes golf, treat him to a round of golf on Father's Day weekend.  That's four hours of bonding time between you and Dad!  If you're pressed for time, pitch and putt at Stanley Park or the driving range makes a great alternative to a full round of golf.  If you are looking for fun for the whole family (especially if you have little ones), mini golf is sure to bring back some childhood memories.
Improv Performance – Look into show times at Theatre Sports on Granville Island.  For those of you who haven't been, the audience shouts out topics for the actors on stage to perform.  The beauty of improv is you have the option to participate with the crowd, or just sit back and enjoy the show with Dad.
Movie Night – What is Dad's favourite movie of all time?  Maybe it's the original Starwars Saga, or anything with Indiana Jones!  Rent some of Dad's favourite movies and stay in to watch them with his favourite snacks.
Renting a Specialty Car – What is Dad's dream car?  Is it a classic vintage, or a flashy sportscar?  Take a look at specialty car rental companies and see if you can rent some wheels for a few hours on Father's Day and surprise Dad!  Consider it a thank you for all the times he's given you and your friends a ride, or lent you his car to drive.
Happy Father's Day to all the Dads out there!