LaStella and Le Vieux Pin – Vancouver Open House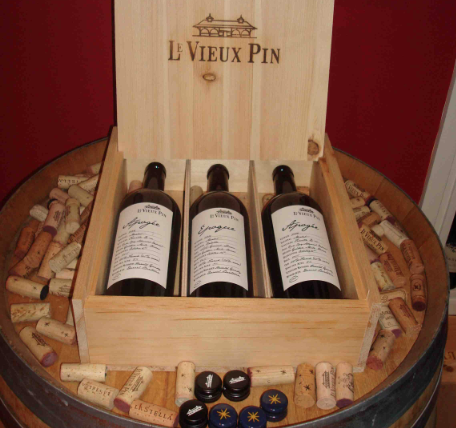 BC's sister wineries, LaStella and Le Vieux Pin, showcased their 2012 vintage wines, along with recent releases of 2010 and 2011 vintages at their recent open house in Yaletown.  Le Vieux Pin also debuted their new Syrah Cuvée "Violette" at the event, which also featured a Syrah tasting room where syrah wines from around the world were introduced.   Winemaker and Viticulturist, Severine Pinte, and General Manager, Rasoul Salehi, were both on site to introduce these new vintages.
LaStella's new 2012 vintage wine releases include LaStellina Rosato (Rose), Moscato d'Osoyoos (white) and Leggiero Un-oaked Chardonnay (white), which is pure un-oaked chardonnay and an award winning wine in 2010.  The Leggiero un-oaked chardonnay is a fruitier white wine balancing flavours of apple, meyer lemon rind and orchard fruits and is best paired with seafood, while the Rosato is best enjoyed with spicydishes and strong cheeses due to its stronger aroma.  Vintage reds include the Maestoso Merlot, which is made entirely from merlot grapes and is considered LaStella's "flagship wine."
LaStella and Le Vieux Pin wineries hail from Osoyoos and Oliver and are younger wineries, having opened in 2007 and 2006 with their first vintages in 2006 and 2005.  Their wines can be ordered online in cases of 6 or 12 and wines can even be mixed and matched.  Their wines are also sold at specialty VQA wine stores such as Firefly Wines, Liberty Wine Merchants and Legacy Liquor Store.  They can also be found in fine dining restaurants in Vancouver including Blue Water Cafe, Cin Cin, 'C' Restaurant, and L'Abattoir.