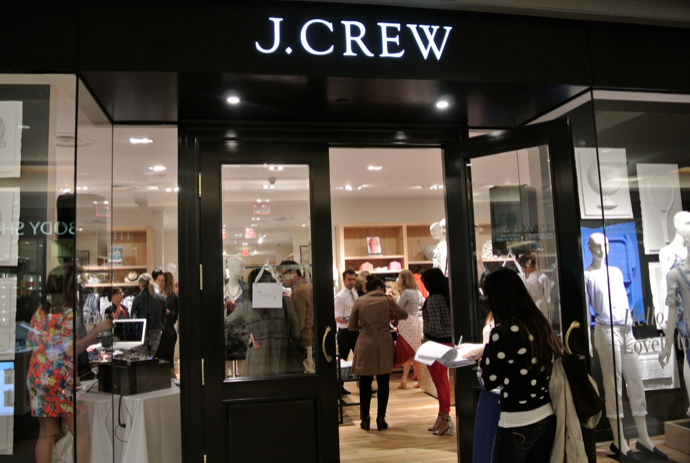 To celebrate the grand opening of J. Crew's second store in Vancouver, Modern Mix was invited to a media preview for a sneak peak of the new Pacific Centre location, which will be a women's only store. With their first store on Robson carrying both men's and women's clothing, the New York based company is excited about their second location and first women's only store arriving in Vancouver, and anticipate its success amongst the fashion community here.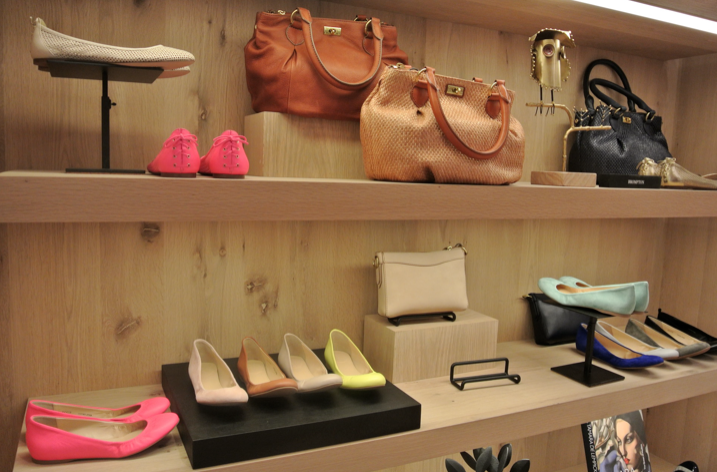 As expected from the classic and internationally known fashion retailer, J. Crew's media event was top-notch, offering its guests appetizers, finger foods and a variety of refreshments, amongst a backdrop of J. Crew's quality designed women's clothes, handbags, shoes, scarves, jewelry and other trendy accessories.  Last night, the 4,000+ square foot store in Pacific Centre was the hub of media, influential fashion editors, reporters and bloggers from across the city. Hence, the evening was the perfect platform to launch J. Crew's spring/summer 2013 collection, designed by Tom Mora, J. Crew's Head of Women's Design.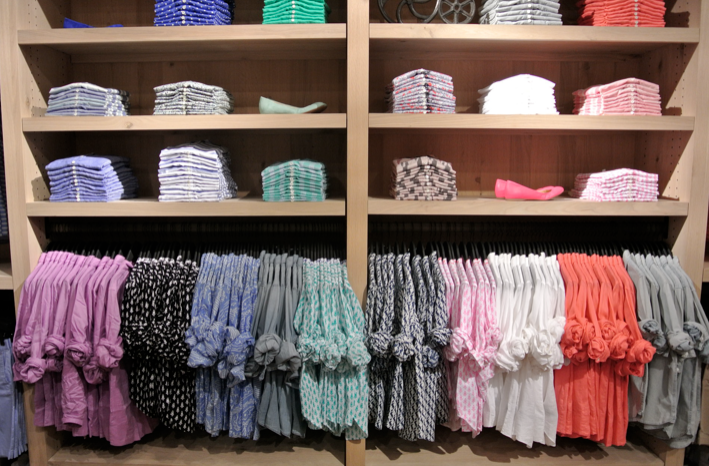 From an initial glance at J. Crew's spring/summer 2013 collection, it's not difficult to tell that bright and vibrant colors are on trend for the season. Other commonalities in the collection are prints, patterns, different textures and bold color combinations on cardigans, sweaters and blouses. Still, each piece is practical enough to be mixed and matched with other items in the store.
By "clashing rather than matching, pairing the old with the new, and stating that there is more than one way to wear an outfit", J. Crew has set itself apart from the average women's fashion retailer. Their philosophy about fashion, clothing and style is one that many can relate to. In a saturated world of women's fashion retailers and big name brands, J. Crew appreciates everyone's unique and individual style, which is represented in the variety of style conscious shapes, sizes and fits they offer. Their clothing is well-designed, high-quality, versatile and vibrant, all at the same time.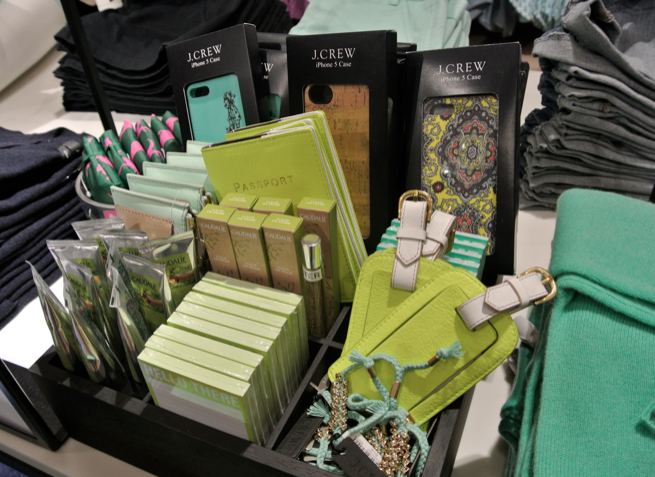 If you're looking for a trendy change from typical conservative women's clothing, drop by the new J. Crew in Pacific Centre to see what they have in store for you. For a professional second opinion, be sure to ask about J. Crew's new and complimentary personal stylist service that offers customers one-on-one styling appointments for every unique fashion need.