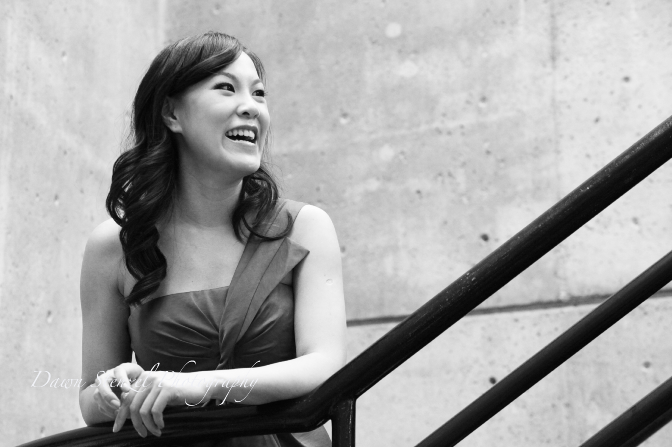 After five successful years and over a thousand blog posts later, Vancouver lifestyle magazine Modern Mix Vancouver celebrates its five year anniversary with a party at the stylish and spacious Suki's Salon in South Granville.  In our digital day and age where five years is a lifetime in the social media world, this party was held to commemorate the progress, success and growth of Modern Mix Vancouver, and also as a thank you to our readers and supporters.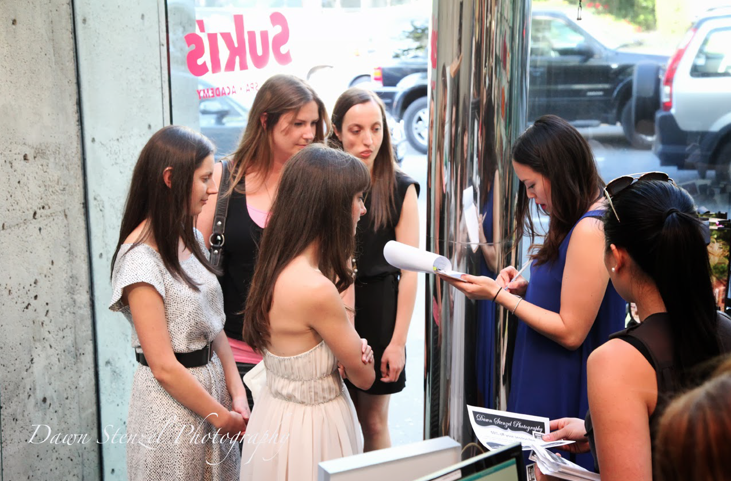 Suki's open concept space was the perfect layout for the #MMV5Year party, which had over 160 excited guests in attendance.  Chef Bongo and his team from Establishment Lounge in Kitsilano served bite-sized appetizers of Shrimp & Lobster Cakes, African Peanut Soup Shooters, Bocconcini & Tomato Skewers and Indonesian Chicken Satay with the Chef's signature peanut sauce.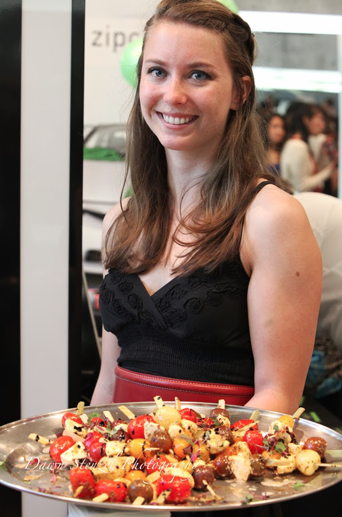 Meanwhile, Apothic Wines was on site at the event sampling red and white wine.  For the more health conscious guests, Rise Kombucha supplied non-alcoholic tea-based beverages which were innovatively placed in stylish hair-wash basins filled to the brim with ice.  The Happy Water Squad was all smiles and decked out in their signature and stylish yellow, handing out their bottled water.  For those craving a savoury snack, Pop Chips were scattered around the venue. To satisfy their sweet tooth, guests were treated to delicious and stylish cakepops, served by the ladies of Sucette.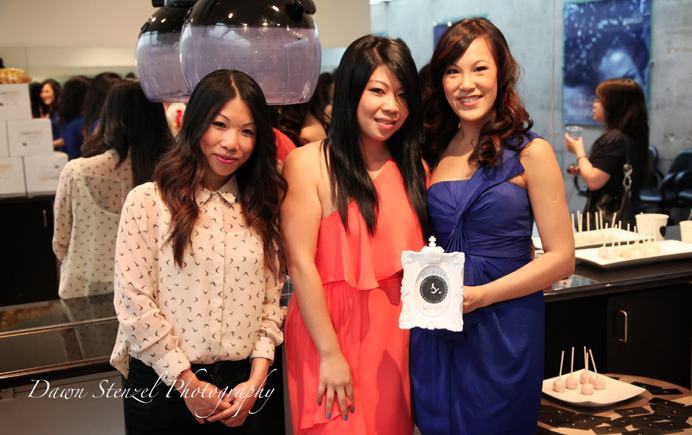 When guests weren't mingling over drinks and appies, they were checking out various local vendor booths at the event from Incoco, ZipCar Vancouver, FoodieCard, and SnackBox.  As an added treat, guests had the opportunity to have their hair styled by the Suki's team, and a special hand massage by Dermalogica.  There was no doubt that the entire evening was dedicated to pampering MMV readers and making them feel special!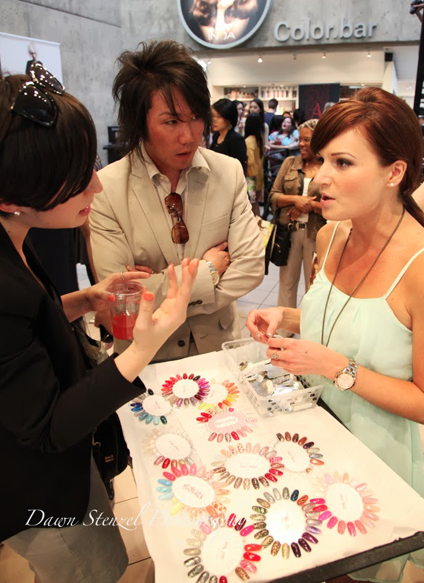 Midway through the evening, Modern Mix Vancouver founder and editor Vanessa Choot, dolled up from head to toe in a gorgeous one-shouldered royal blue dress from BCBG, made a speech to thank her readers for their ongoing support and for attending this momentous occasion.
For those of you that didn't know, this party was held at the same venue as our one-year anniversary party. As Vanessa asked the crowd who was also at the Modern Mix Vancouver one-year anniversary party, a loud cry of affirmative cheers clearly showed that Modern Mix Vancouver has managed to stay interesting and relevant to its local, Vancouver readers.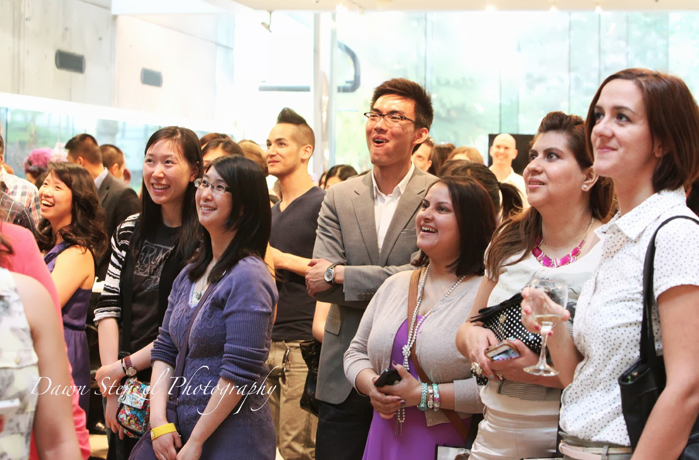 Event attendees were also excited to win from an impressive pool of prizes from Swimco, Principessa, Foodie Card, LUSH, Wish.List Boutique, ZipCar, Suki's and various Health & Wellness retailers on West 4th Avenue.  As she drew names for prizes, Vanessa thanked everyone for helping to contribute to MMV's success and being the reason why MMV is still going strong five years later.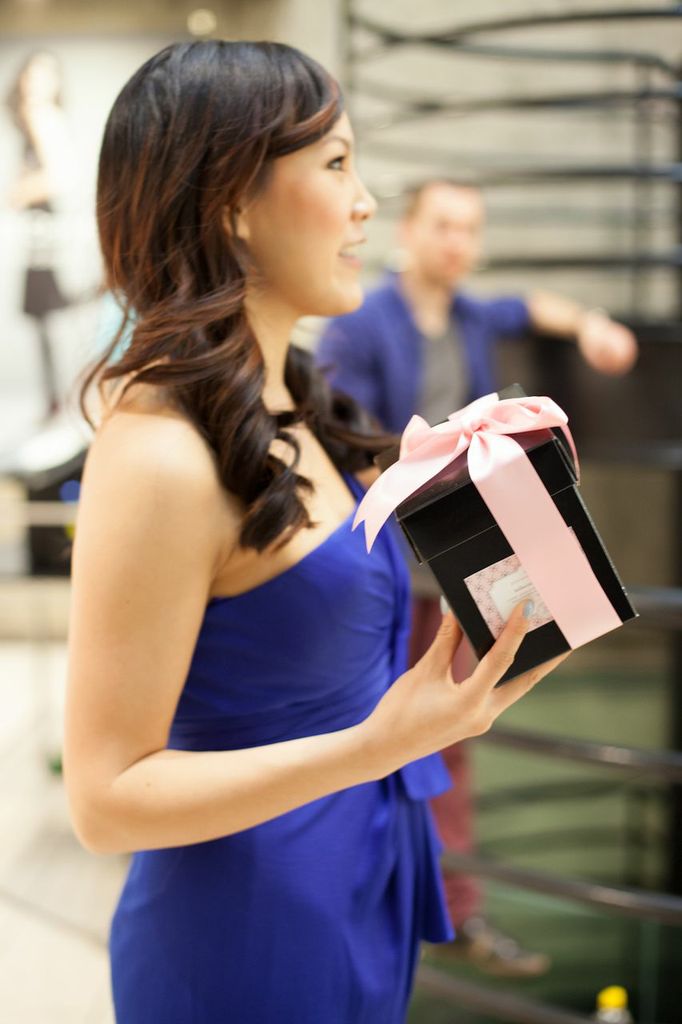 The MMV 5-year anniversary and reader appreciation party was the result of four months of planning by the energy and dedication of Vanessa, as well as MMV's team of contributing writers.  Since its inception in 2008, MMV has developed a loyal readership and following, and is well known in the online and social media realm.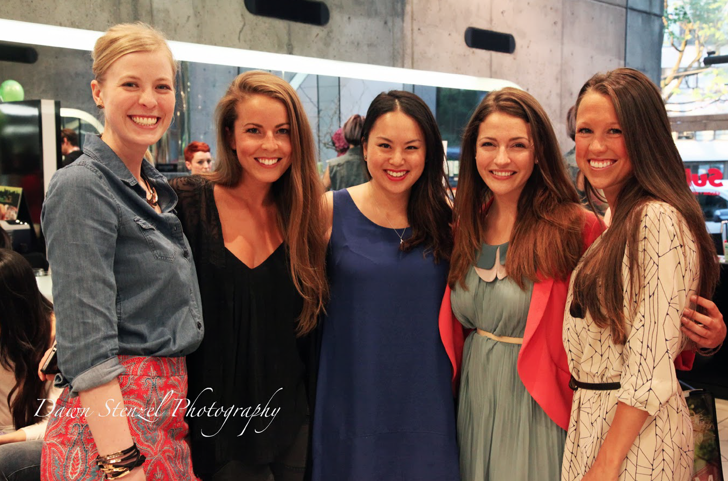 As an influencer in the Vancouver lifestyle realm of retail fashion, beauty and food & drink, Modern Mix Vancouver has been invited to events and grand openings and played a role in strengthening the awareness of local brands and businesses.  At #MMV5Year, it was our turn to throw a party full of fun, enthusiasm and support.
From all of us at MMV to our readers and fans out there: Thank you for coming to our five year anniversary party.  Here's to another five years!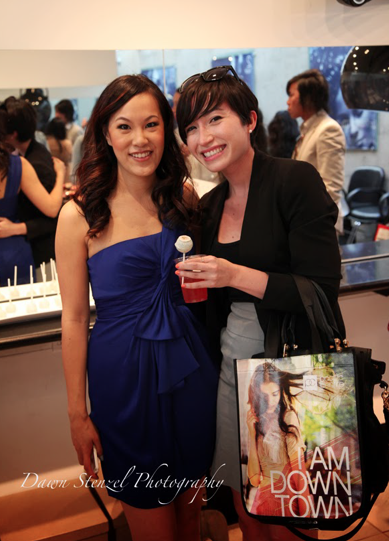 For more photos from the event, please see the gallery below or "like" us on Facebook at facebook.com/modernmixvancouver.
A special thanks to Dawn Stenzel Photography, Royce & his team from Akari Productions and DJ Jefari.