Mimi McQueen – A Dress for Every Occasion
With the grad, prom and wedding season on its way, this is the perfect time of year to visit Mimi McQueen.  Since 2004, Mimi McQueen has been a retail destination for a vast and affordable selection of special event wear.  In fact, the Metropolis at Metrotown location just moved to a new location in the mall to accommodate for even more styles!  We stopped by to chat with shop owner Beatrice Cheung about the spring trends and the stylish outfits her shop carries.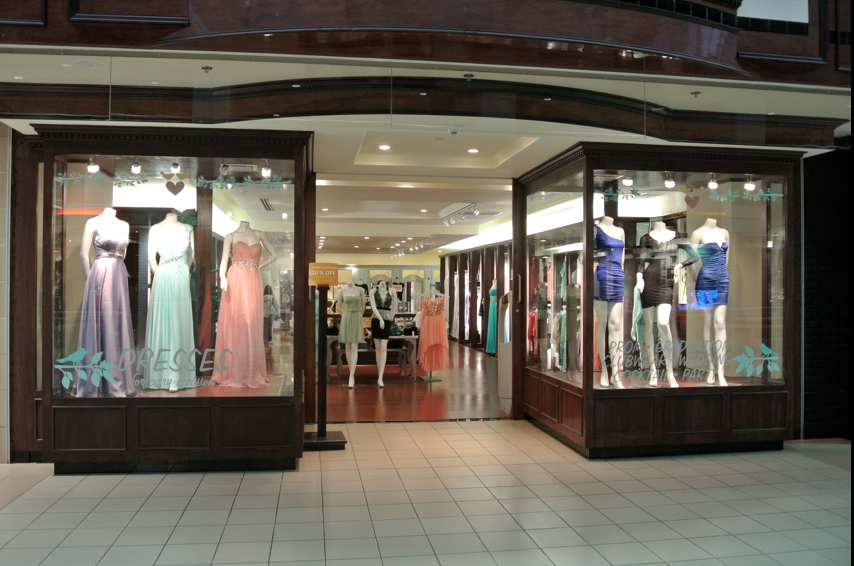 Many of the dresses at Mimi McQueen are perfect for destination weddings and resort wear.  The high-low dresses are a style which is shorter in the front but longer in the back.  This is a versatile style which is great for the beach in the daytime, but with a pair of heels and the right accessories, your look can easily be taken from day to night.
For graduation events and extra-special occasions, the new location of Mimi McQueen also carries a selection of full length ball gowns.
In terms of dress styles, the Peplum is making a comeback.  First introduced by Dior in the late 1940's, a peplum is a short skirt that sticks out at the waistline, giving the illusion of fuller hips.   As the styles at Mimi McQueen are generally suited for petite women, this is a style that can be quite flattering on those who want a more curvy figure.
According to Beatrice, some of the hottest colours this season are mint green and peach; these pastel shades are very lovely, feminine and stylish. However, Beatrice cautions that just because a colour or style is deemed on-trend, doesn't mean it'll be suitable or flattering on every person!  The most important thing is to find a flattering look you love – and if that means going with peach instead of mint green, then so be it.
For whatever occasion you are celebrating, we wish you the best!  To see these lovely dresses and styles for yourself, visit the new location of Mimi McQueen on the upper level by Sears at Metropolis at Metrotown.
This blog post was originally published on the Metropolis at Metrotown blog.