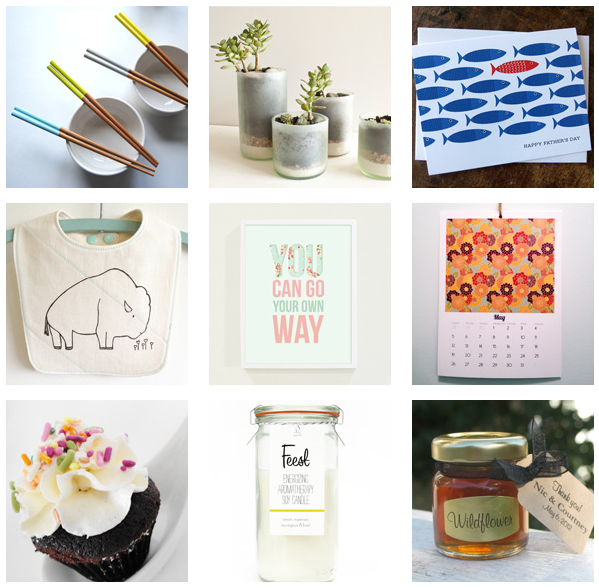 Home furnishings retailer West Elm (2947 Granville Street) has partnered with Vancouver-based design blogger Jan Halvarson of Poppytalk to curate a selection of 18 local artisans for an Etsy Pop-Up Shop event at the West Elm and West Elm Market stores in South Granville.
The event will be on Saturday, May 25th from 1pm – 6pm where the featured artisans will be set up to sell their handcrafted homegoods, jewellery, stationery and more.  I'm sure many of us have spent countless hours browsing online on Etsy; I'm glad we will finally have the opportunity to meet some of these vendors and see their stylish handmade goods in person.
Participating Etsy Sellers include:
Hope to run into you at West Elm on May 25th!