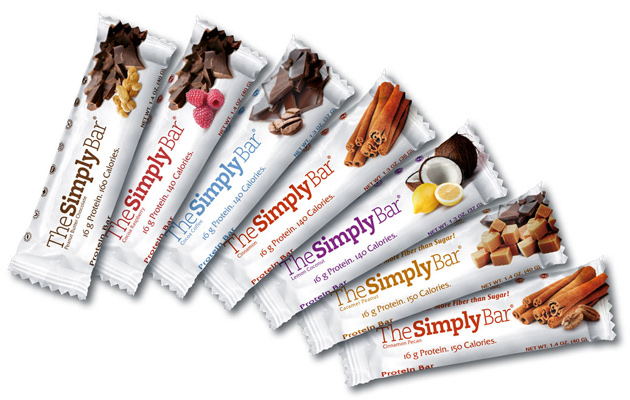 Protein bars can be a great way to stay energized and fueled throughout the day. When looking for the right brand it can be difficult to choose. For the makers of The Simply Bar, the goal was to create an easy to digest, high protein bar with minimal ingredients. Suitable for weight loss, low in sugar, gluten free, vegan, and kosher, each Simply Bar contains only 160 calories, 16g of protein, and less than 3g of sugar (for comparison, anything with more than 10g of sugar is considered a candy bar).
Proud to be made of only 12 ingredients such as organic cocoa and organic coffee, the Simply Bar comes in 6 different flavors so you can always find one to satisfy your cravings. These flavors include Caramel Peanut, Cinnamon Pecan, Cocoa Raspberry, Peanut Butter Chocolate, Lemon Coconut, and Cocoa Coffee. Full nutritional information about each of these flavors can be found online here.
With nothing to hide, the Simply Bar is a light and refreshing midday or post workout snack. It also happens to taste a lot like a healthy rice-crispy bar. We can't wait to share these protein-packed, healthy treats with you!  The Simply Bar will be in the gift bags of Modern Mix Vancouver's 5 Year Anniversary & Reader Appreciation Party on May 9th.