Project Thankful Vancouver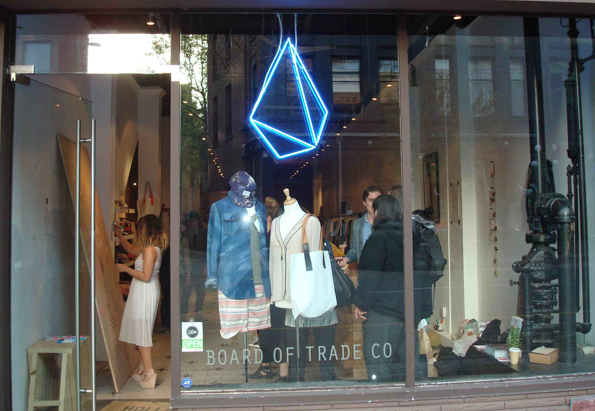 Project Thankful is a 30-day campaign, which aims to unite both the online and offline communities in Vancouver by gathering people to express gratitude for things they are thankful for.  This is the first initiative from Exhaling Change, a Vancouver collective founded earlier this year by two young individuals, Justine Zeisman and Matt Schroeter.  While the campaign begins on May 1st, the pre-launch took place on April 25 at The Board of Trade Co. in Gastown, which Modern Mix Vancouver was in attendance for.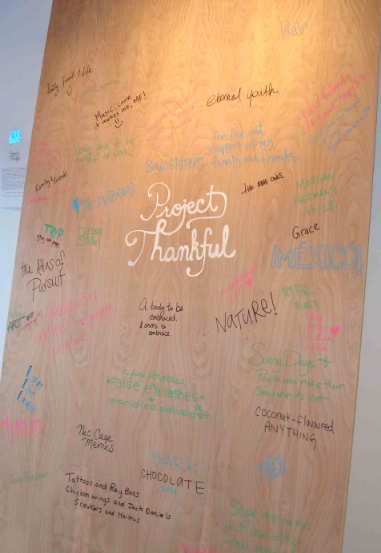 The concept behind Project Thankful is simple.  Individuals can either participate online through social media by tweeting what they are thankful everyday for 30 days using hashtags #todayimthankfulfor and #projectthankful or visit The Board of Trade Co. where a large wooden board has been installed for people to physically write their thanks.  At the end of the campaign, the installation will be auctioned off with all proceeds going to the Downtown Eastside Neighbourhood House, a place which aims to improve the quality of life for those living on the Downtown Eastside.
So what is Exhaling Change all about?  As we learned from one of the co-founders, the inspiration came from their desire to engage people by bringing them together and create positive change through various art projects and installations aimed at different communities within the Lower Mainland, with Project Thankful and the Downtown Eastside being the first of many.
Support for Project Thankful is all through social media and word of mouth through family and friends.  The campaign is also receiving PR and marketing support from Classic Agency and The Board of Trade Co.  In choosing the site for the installation, the clothing boutique was the ideal location for Project Thankful as the store is located in the heart of the Downtown Eastside and the owners were also highly supportive of this positive campaign.  Project Thankful stickers are also available for free at the store where people can express their gratitude and post in any location.
Project Thankful runs from May 1st to 30th.  You can participate on Facebook, Twitter using hashtags #todayimthankfulfor and #projectthankful, Instagram @ExhalingChange, or stop by The Board of Trade Co. (206 Carrall Street) and participate in person.   Visit  for more information.