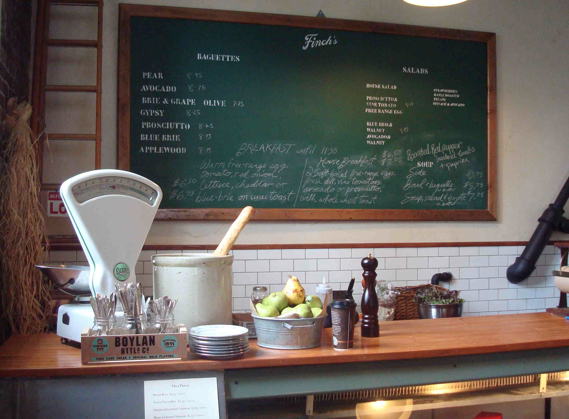 The owners of Finch's Tea & Coffee House, a popular place for lunch at 353 West Pender, opened a second location in Strathcona last September called Finch's Market.  Situated on the corner of East Georgia and Jackson streets, Finch's Market sells a small selection of organic produce, artisan foods, dried pasta and foodstuffs, spices, jars of jams and baking ingredients.  There is also a vintage fridge stocked with homemade ice creams, organic milk and eggs.
Similar to the original Finch's, Finch's Market also features their popular baguettes including the famous prosciutto with pear-brie baguette, cheese plates, and salads, which are all prepared using fresh, local ingredients and just as good.  They also serve their own organic coffee using direct trade beans.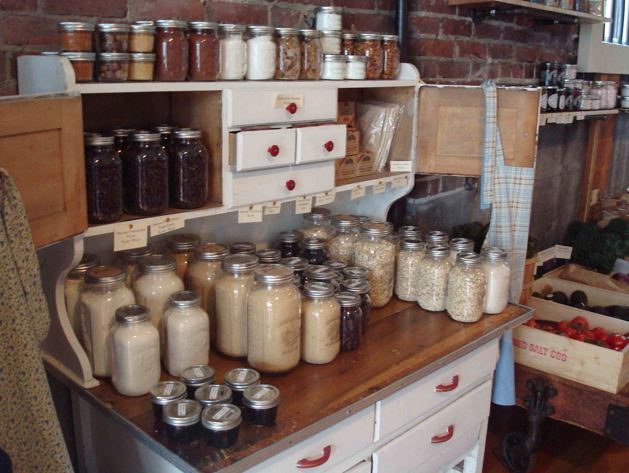 Finch's Market took over a former family-owned corner store and while it is still small with only a handful of tables, it has been well-restored creating a cozy, homey feeling.  Reclaimed wood has been used for tables and the counter bar space and the interior red brick walls along with the large windows (perfect for street watching) allow for lots of natural light, giving the whole place a warm atmosphere.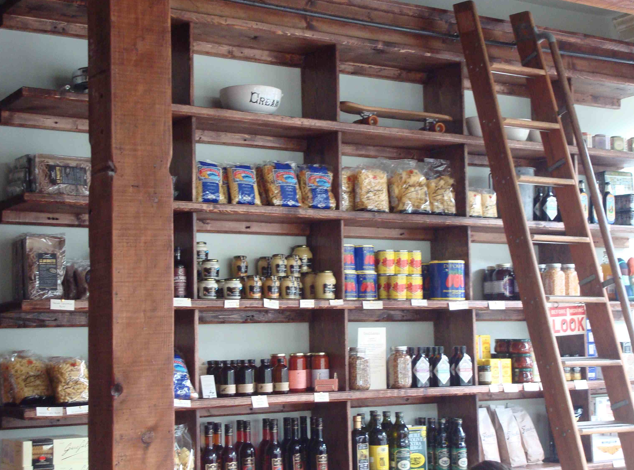 The opening of this sister location is ideal as the original Finch's on West Pender often had long lineups and waits for tables.  In addition, this second location is fitting for the Strathcona neighbourhood, which lacks accessible supermarkets and has only small market cafes and corner grocery shops.  Finch's addition to the area exemplifies the changes to the neighbourhood where a growing number of run-down business and houses are being renovated to preserve its past.
Finch's Market can be found at 501 E Georgia Street and is open Monday to Saturday from 10:00am to 5:00pm.