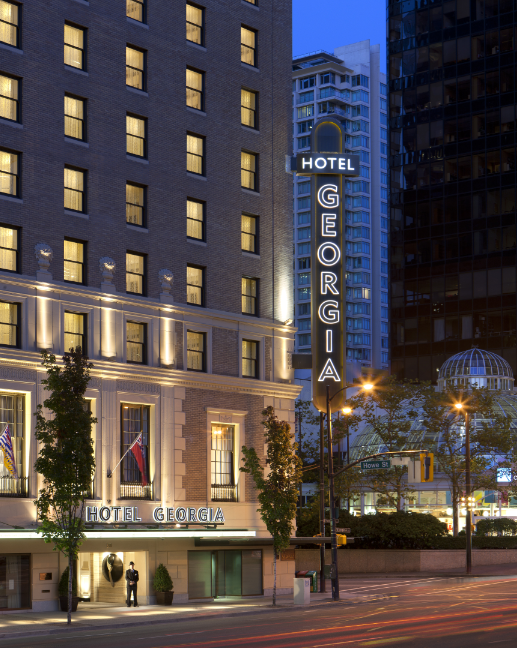 Situated upon the rooftop of one of the city's most iconic hotels at the Rosewood Hotel Georgia is Reflections, a stylish and elegant outdoor restaurant and lounge.  First opened in 2010, Reflections is considered an "urban oasis" in Vancouver, hidden within the inner courtyard of the hotel's fourth floor.  A true oasis indeed, Reflections features beautiful water accents and a massive stone fire pit, where one will also find covered cabanas and overhead heated lamps.  Even in wet weather, Reflections is well-equipped such that guests can still lounge in its modern patio furniture to enjoy a scene reminiscent of South Beach.
While Reflections re-opened quietly for the patio season earlier this month, the official re-opening launch was held on April 18 to which Modern Mix Vancouver was in attendance for the third year in a row.  Guests sampled head chef Ken Nakano's West Coast oriented menu as his team skillfully used the small space beside the barto prepare fresh foods made from locally sourced ingredients.  Tastings included grilled octopus, spoonfuls of summer squash salad, mini chorizo burgers, tuna bites, and Bel Cafe's ever so popular macarons.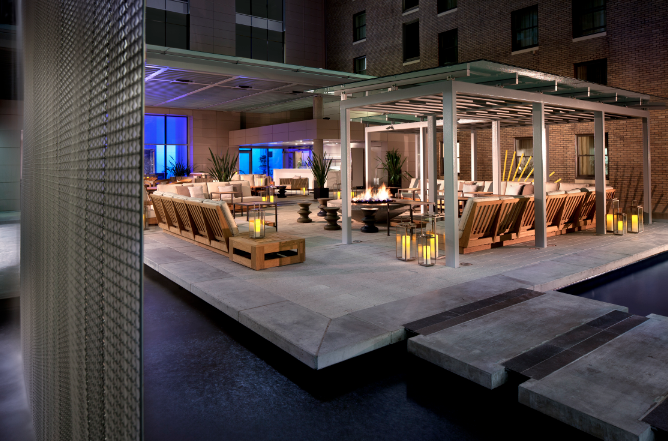 The talented mixologists treated guests to Hennessy raspberry liqueur cocktails, while boutique wines were provided by the Mark Anthony Group throughout the night.  Notable guests included Bruce Langereis, President of Vancouver-based Delta Land Development Ltd. and owner of the hotel, Finance Minister Kevin Falcon, former Attorney General Wally Oppal, and Miku owner Seigo Nakamura, whose new location is scheduled to be open on May 28 in the former Aqua Riva space.
Reflections serves brunch, lunch and dinner and features a locally sourced menu offering light fare, artisan handcrafted cocktails, complemented by a well-curated wine list.  Due to its popularity, Reflections has expanded their hours is now open 7 days a week from 11:30am to 11:00pm with live entertainment on Sundays.