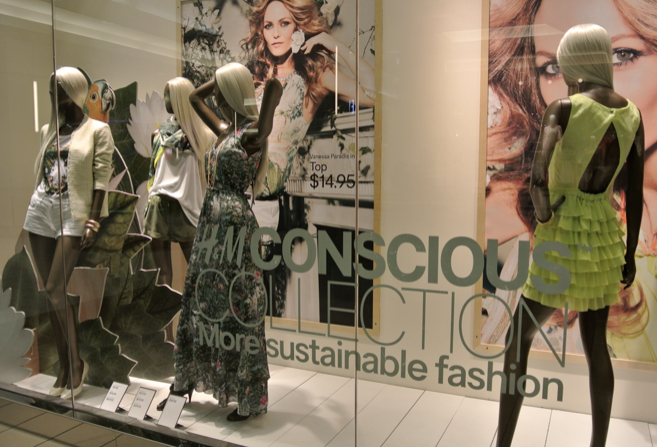 H&M's long-standing promise is to offer fashion and quality at the best price. To them, "quality" includes that their products should be produced, transported and sold with care for people and the environment.
H&M supports a broad range of charities. One is the "All for Children" collaboration with UNICEF to protect the rights of children in in India and Bangladesh. Another partnership is teaming up with WWF in a water stewardship strategy to use natural resources responsibly.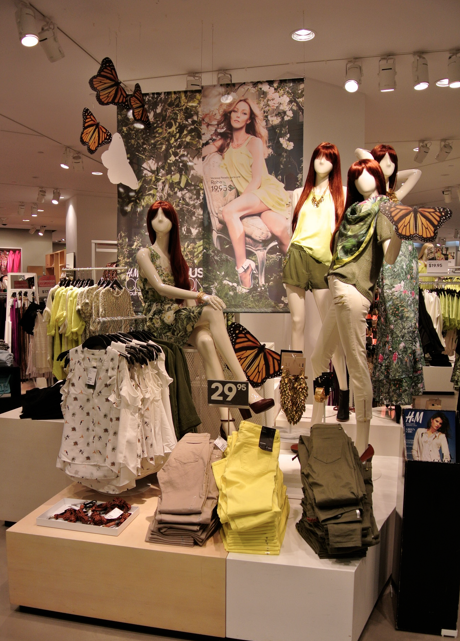 Earlier this year, H&M introduced the Conscious Collection, which is a retail fashion collection for the every day consumer like you and I, who want sustainable options in fashion, without compromising style or breaking the bank. Some of the more sustainable materials in this collection are organic cotton, recycled polyester and Tencel (a silk-like renewable material).
Because H&M is such a giant, global fashion chain, the decisions they make with regards to sustainability absolutely makes an impact on our environment. For example, did you know H&M is the world's largest user of organic cotton?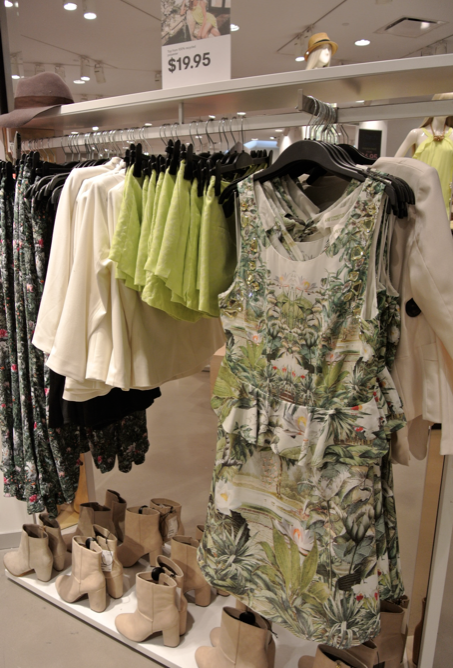 The spring styles in H&M's Conscious Collection have delicate floral and fauna print patterns and revolve around the colour palette of soft forest greens, cream and a stylish of neon yellow.  As the seasons change, I'll be curious to see what colour palette the next Conscious Collection will evolve into.  Will they maintain the greens, neutrals and earth tones to convey eco-friendliness? Or will the collection change colours to continue to stay on top of seasonal fashion and style trends?
With Earth Day coming up on April 20th, this is the perfect time to make a more "conscious" effort to shop more responsibly.  See for yourself and check out H&M's Conscious Collection, available at Metropolis at Metrotown and Pacific Centre, and contribute to a more sustainable future in fashion.
This post was originally posted on the Metropolis at Metrotown Blog.