Pandora at Downtown Vancouver Celebrates their 3 Year Anniversary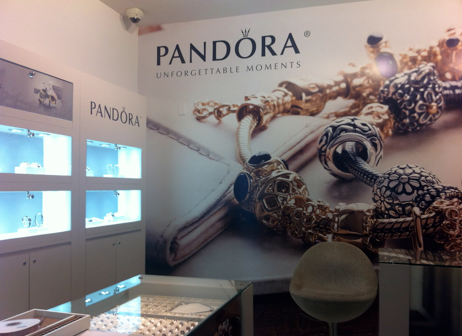 Tucked away on Alberni Street less than a block away from Robson is where you'll find Pandora Downtown Vancouver. Celebrating their three-year anniversary at this location, the store hosted an evening event showcasing the latest spring pieces and a store full of beautifully crafted pieces for everyone to enjoy.
Founded in Denmark, Pandora is now an internationally recognized brand located in 50 countries across the world. From their earrings, to necklaces, stackable rings to the coveted charm bracelets all of the pieces are designed to fit together and are fully customizable. Here are three things we learned about Pandora last week, and why we've got a soft spot for this brand:
It's the Perfect Gift: Pandora bracelets start anywhere from $25 for color cords to $75 for the sterling silver base. Charms can be added to almost all pieces of jewelry including earrings and necklaces. With over 600 charms to choose to from, pieces can be bought as part of a collection or individually.
Affordable Luxury: The Alberni street Pandora store caters to a range of customers from those looking for a small, affordable gift to larger more luxurious pieces. From leather bracelets and silver, to 14k goal charms embedded with precious jewels there is something in store for everyone. In store, you will also find a versatile line of necklaces, earrings, watches, pendants and rings designed with exceptional detail. From contemporary pieces to vintage cross weave patterns there are a number of options to find your perfect accessory at a price point that will fit your budget.
Never be Mismatched: Each collection works within itself, but can also be combined with others. We love the ring collection featuring stackable designs that are meant to always match perfectly. Like to plan ahead? Try the custom ring designer online before going in store.

Visit Pandora on Alberni to see the latest collection pieces and most of all, to experience the jewelry. At this location, you will find staff who are passionate about their love for jewelry with an approachable willingness to help your find your perfect piece. Pandora at Downtown Vancouver is located at 1016 Alberni Street Vancouver and is open Mon-Sun. For store hours, click here for more information.