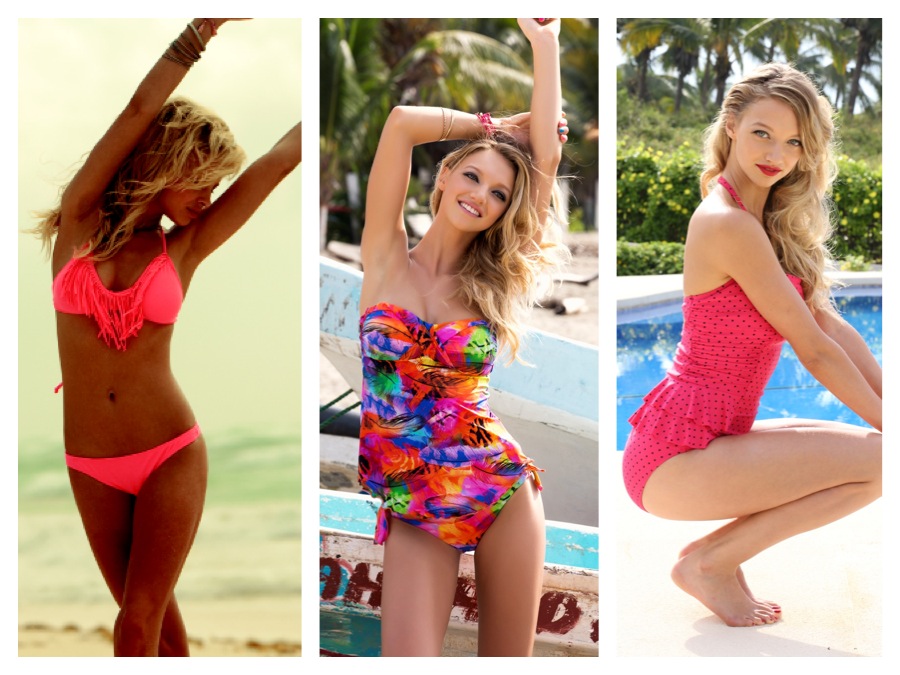 On a rainy Tuesday evening in the city, things inside the Swimco on Granville street were heating up. MMV was invited to attended Swimco's Packing for Paradise event, which offered guests cocktails, appies, manicures, beach hair and makeup and swimwear – all essentials for a tropical getaway during the winter, something we are so deserving of here in Vancouver with the rain and cold weather we've been getting!
The feature of the evening was a fashion show which shared Swimco's three hottest swimwear looks and trends to watch for when getting vacation-ready:
Fringes – A retro look that has made a comeback are fringes on bikini tops. Fringes are cute and boho at the same time and add an element of interest to a look.
Versatile Tankini – This dual purpose top fully functions as a bathing suit top as well as a summer top you would wear with skinny jeans or linen pants. The cut and styles of Swimco's tankini are practical so that they are easy to wear while you're tanning on the beach or taking a stroll on the beachside.
50's style – Generally associated with a vintage or pinup look and often in the form of one piece bathing suits, this style of swimwear allows you to look both classy and sexy. You can find 50's styled bathing suits in polka dots, stripes, reds, whites and navy blues, which are all very much reminiscent of the nautical style that has been so popular in fashion. Hesitant to show too much skin? Don't worry; some of Swimco's 50's style bathing suits have ruching on the sides, creating a very flattering look for your waist.
With these hot swimwear trends in mind, go ahead and plan that vacation of yours – or if you prefer, plan that staycation of yours, because as we all know, Vancouver summers are truly a gem! If you're unsure about what swim suit would best flatter your body, make sure to visit Swimco and one of their experts can help you pick something out from their wide selection of swimwear that you will look and feel great in. With their help, you will be primped and primed and vacation-ready in no time!