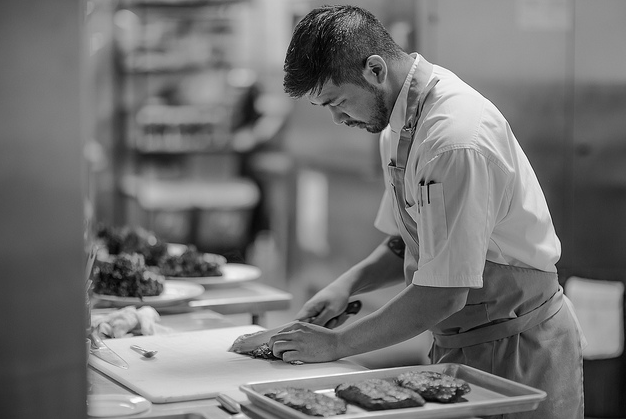 PiDGiN, the highly anticipated restaurant from Canadian chef Makoto Ono, opened last month in Vancouver's Downtown Eastside.
Ono previously won gold at the first Canadian Culinary Championships in 2007 and has since worked in Beijing and Hong Kong opening restaurants before returning to Canada.  He also worked at West, one of the city's top fine dining restaurants, and at a few Jean-Georges Vongerichten restaurants in Europe.  Led by this talented chef, PiDGiN indeed offers an above average dining experience.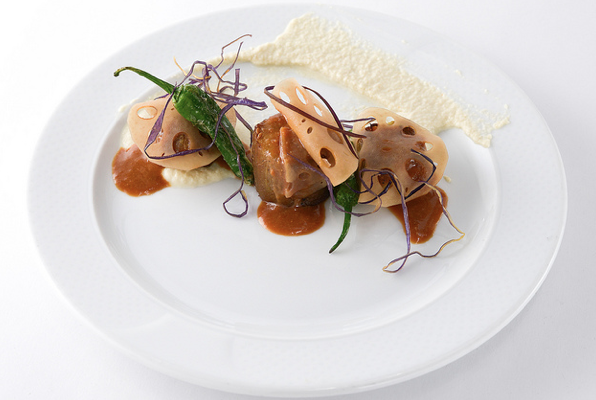 Its concept is a mix of Japanese and French fusion with some hints of Korean cuisine.  The name PiDGiN refers to this culinary combination and also to Pigeon Park, located across the street.  Although the restaurant was plagued with anti-poverty protesters for several weeks, there has been no shortage of diners, as the restaurant is almost always packed and hopping.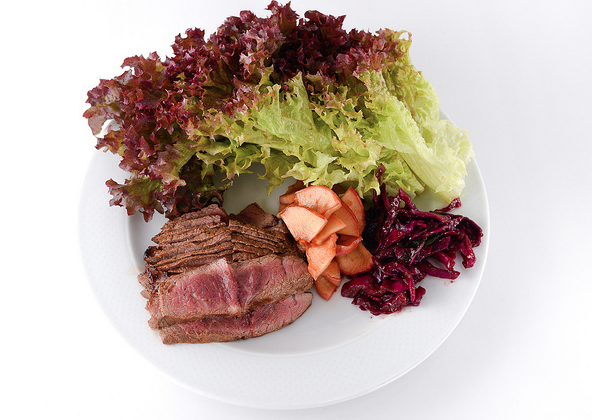 It is apparent that both food and the dining experience are at the forefronts for the restaurant.  The food looks and tastes elegant and every dish on the sharing plates/tapas/dim sum style menu is under $20 (except for the steak ssam, $26).  The scallops and pulled pork were delicious, and so were the mushrooms mixed with sugar snap peas and eggs, tossed in light yuzu sauce.  The beef tataki was impressive in presentation and looked like modern artwork, with dots of various sauces over the beef.  The potatoes were equally well-plated – cut into julienned noodles, lightly sauted to al dente stage, and garnished with roe and seaweed butter.  One could argue that PiDGiN offers some of the most inventive dishes in the city.
PiDGiN offers a selection of sakes and Japanese whiskeys and is the first restaurant in Vancouver to serve sake on tap from Granville Island's Artisan Sake Maker.  Many of its cocktails are prepared with sake and notables include the Oppenheimer (sake, apple juice, and shiso leaf), the refreshing Mary Ellen Smith (sake, lime, and cucumber) and the Geisha Girl – perfect for those who love egg whites.
The room is minimalistic (picture white walls) and comfortable with custom lighting and fixtures, a small bar, and long tables ideal for feasting with family and friends.