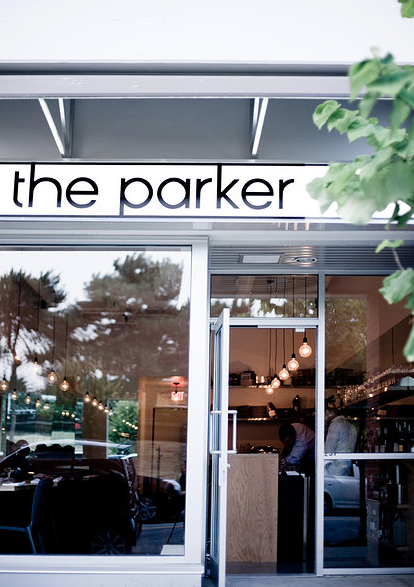 With the ever-changing Strathcona/Chinatown neighbourhood comes the opening of new local businesses, one of which includes The Parker. It is the latest restaurant collaboration between former Boneta and Corner Suite Bistro staff, Steve Da Cruz and Jason Leizert. Having opened only seven months ago, The Parker is already well-known for its vegetarian-friendly menu, which is small and ever-changing with availability and season. It is ideal for vegan and gluten-free diners, as there are numerous options for both, with custom experiences welcomed.
Serving both brunch and dinner, the restaurant boasts menus which focus on local, organic and bio-dynamic sources. The dinner menu is not tapas but "share-style," with dishes such as white bean mini-tacos, ravioli, and polenta. Brunch plates have included gluten-free waffles with apple compote and candied walnuts and barbecue mushroom tacos.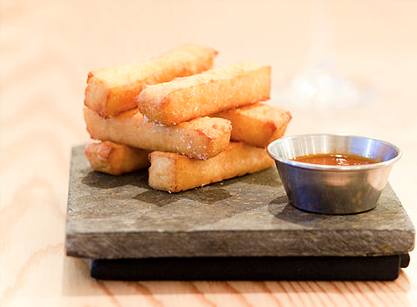 The most popular item on the menu? Chickpea fries with house-made ketchup, which is offered on both menus. The bar menu is equally short and sweet. Try the Autumn (vodka steeped in walnuts and vanilla with poire william and soda) and Da Cruz's own creation, the Vancouver Cocktail (gin, vermouth and bitters).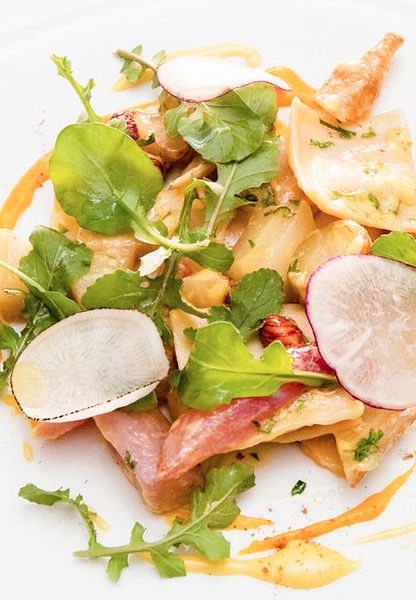 Seating a mere 20 diners, The Parker is designed with zero waste in mind as everything is either composted or recycled. It generates about one pound of waste a month by using seasonal products from local suppliers to eliminate throwaway packaging.
A hip, new addition to Chinatown and to Vancouver's blooming vegetarian restaurant scene, the Parker is located at 237 Union Street and is open for brunch Tuesday to Sunday and dinner Tuesday to Saturday.