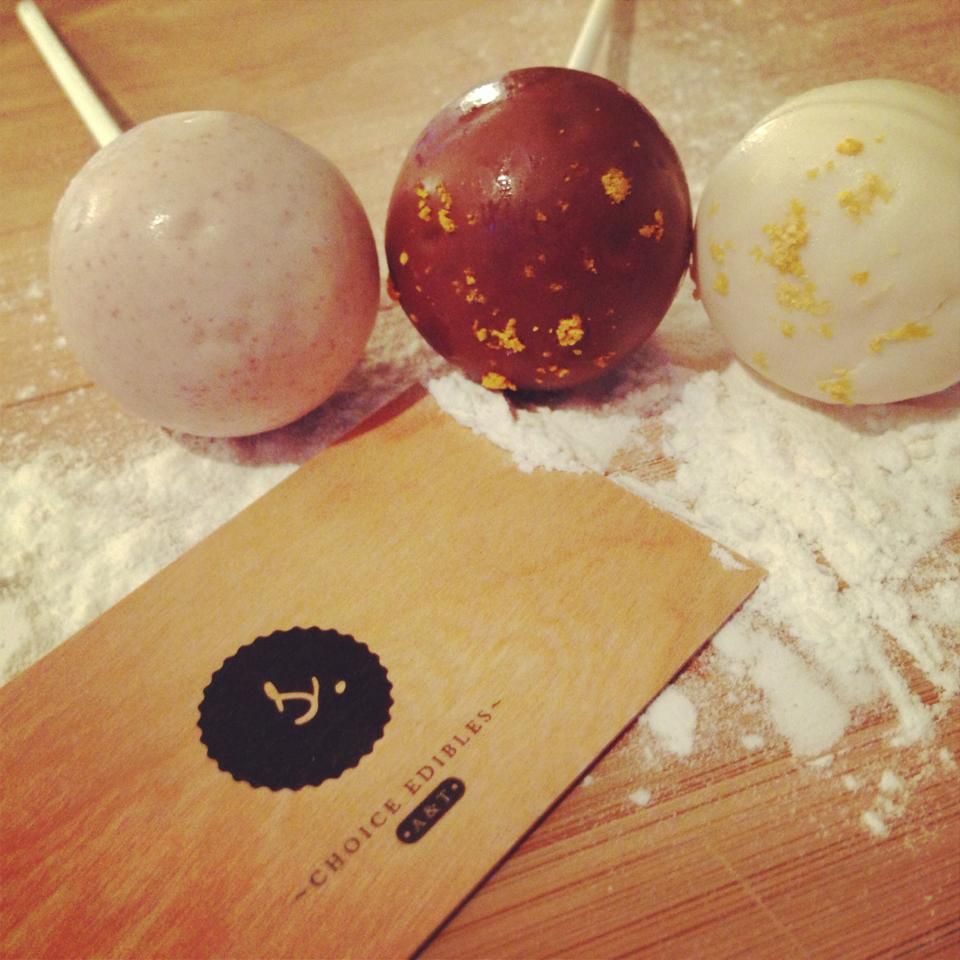 By Priscilla Chan, Modern Mix Vancouver writer
Started by two high school friends, Sucette (French for lollipop) Choice Edibles' Cake Pops burst with flavor with every bite.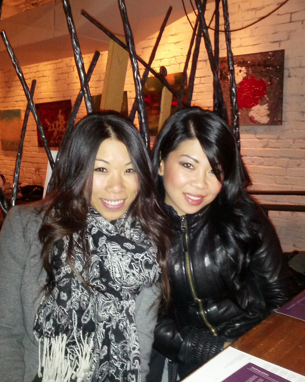 April and Tracy, two longtime friends from Vancouver and the masterminds behind Sucette, started baking cake pops for fun and for their friends' special events. After one particular event where everyone raved about their cake pops, they decided to sell their cake pops to the public and Sucette was born.
Relatively new to the baking scene, Sucette's cake pops have already carved out a niche in the industry. Priding themselves on flavor, Sucette's cake pops are baked in a special mold and then rolled in a thin layer of chocolate.
This method of baking results in a moist and flavorful cake (an integral part of the cake pop). This differs from other cake pops that are made from already baked cake which is then mixed with frosting sugar, rolled into a ball and then dipped in chocolate or fondant. That's another thing you won't see on Sucette's cake pops, fondant. April and Tracy wanted their cake pops to be relatively simple in design but absolutely full of flavour.
Flavors currently available include coffee, earl grey, lemon zest, white chocolate orange, white chocolate raspberry, black sesame and the standard chocolate and vanilla. Flavors in the work include pina colada, apple pie, maple bacon and toffee salt. And to make sure that everyone can try a cake pop, they are also working on a gluten-free one!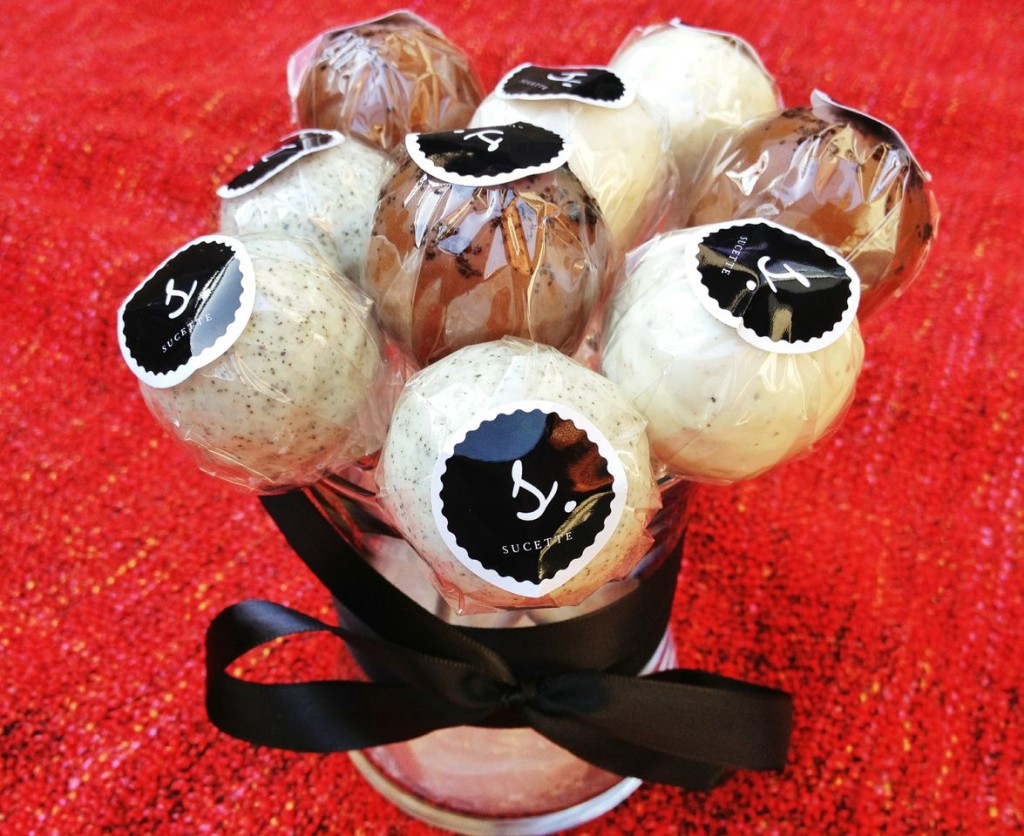 Sucette's cake pops are currently available online at sucette.ca. Each cake pop is $2 with a 10% discount on orders of 100 or more. Sucette is also offering a 10% discount off orders exclusively for Modern Mix Vancouver readers so be sure to mention that you are one when ordering.
Want to try a Sucette cake pop? They'll be at the upcoming Modern Mix Vancouver anniversary party on Thursday May 9, 2013 so keep an eye out for more details on that soon!