Thierry – Jour du Macaron (Wednesday March 20)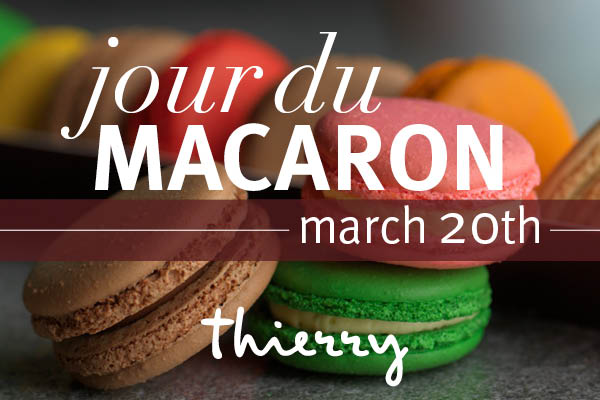 Thierry (1059 Alberni Street) will be celebrating the "joy of the macaron" with their second annual Jour du Macaron. On March 20th, Chef Thierry will be offering a limited edition spring-inspired "Cherry Blossom" macaron featuring a honey bush tea shell, honey butter cream and Chef Thierry's signature cherry jam in the centre.
Known for their fine artisanal ingredients, Chef Thierry's famous macarons will also be available in various flavours, including house favourites such as Chocolate, Lime, Pink Praline, and Salted Caramel.
"We want to celebrate both the delight of this simple pleasure, and show our support for a great cause," says Chef Thierry. "We invite all of our friends to drop by the shop and join in the fête."
10% of all macaron proceeds on this day will be donated towards the St-Paul's Hospital Foundation