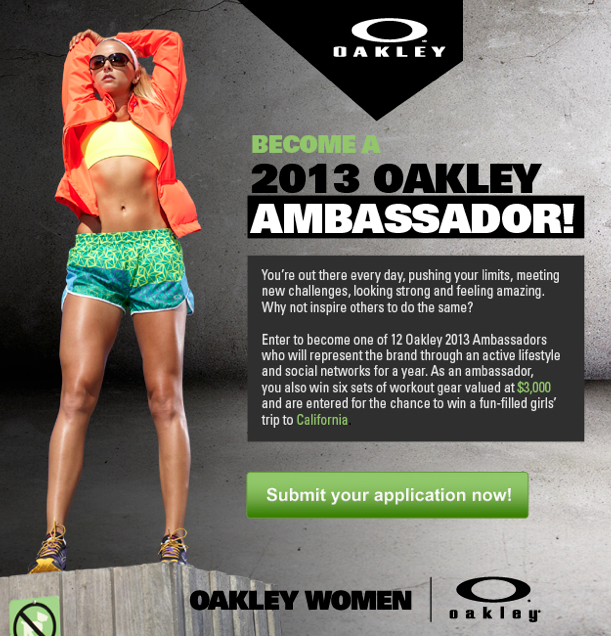 Are you looking for a fun-filled and active opportunity that'll put you in touch with one of the leading sports brands in the world?  Oakley, the sportswear, apparel and accessories brand, recently launched its 2013 ambassador contest in collaboration with ELLE Canada and ELLE Quebec.
Open to Canadian women aged 18 and up, applicants have the opportunity to enter this contest collaboration by sharing with Oakley and ELLE what gets them excited about life.  What I love best about this contest is for the opportunity to visually share the inspirations that fuel your active lifestyle and to be creative through photos and videos….like doing yoga on a paddleboard!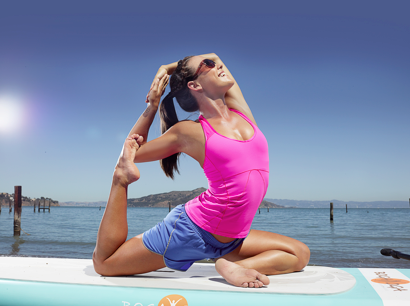 What are some of the perks and prizes on the line for you? You could be one of 12 winners who receive:
An Oakley ambassadorship for one year
Six sets of workout gear valued at $3,000
Two of the 12 winners will be selected for:
An all-expenses-paid fun-filled girls' trip to California this summer, valued at $5,000 each
Applications can be submitted from now until March 18, 2013 through ELLE Canada.  Don't be afraid to be creative and good luck!