Be a Bright-Eyed Beauty with these 5 New Beauty Products for Spring 2013
For Spring 2013, we are seeing shimmering and pastel looks for the eyes.  Looking forward to warmer weather so we can wear these light and carefree looks!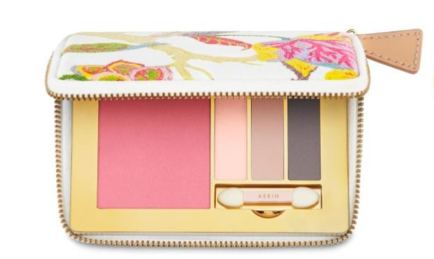 AERIN Spring Style Palettes ($78) – Aerin Lauder is the granddaughter of beauty icon Estée Lauder.  Her spring style palettes include "A Garden in Bloom" which is a neutral collection of soft, nearly nude shades for a healthy, fresh-faced glow and "A Garden at Dusk" a bolder palette of subtle, yet striking shades to create effortless depth. I love the zip-around compact pouch these style palettes come in! The signature Aerin pattern matches beautifully with spring.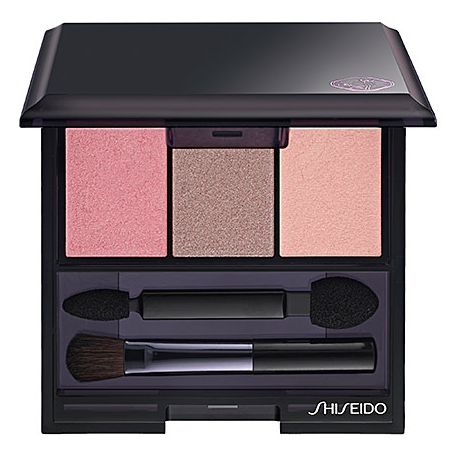 Shiseido Luminizing Satin Eye Colour Trio in Pink Sands ($40) – The alluring colour combinations offer an endless variety of beauty with a silky smooth texture that glides gently over eyelids.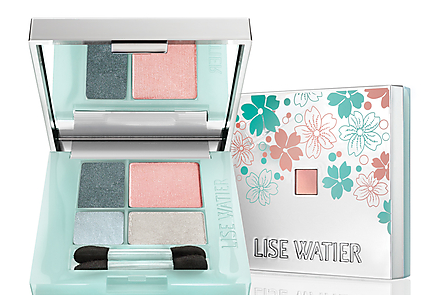 Lise Watier Quatuor Pastel Power Eyeshadow Quartet ($36) – A limited edition Lise Watier eyeshadow quartet containing four silky eyeshadows in light grey, pale blue, coral and teal green. The packaging is too pretty to keep in a pouch; perfect for spring, a pattern of pastel flowers are scattered on the package.  Comes with two disposable foam eyeshadow brushes but I highly recommend you use your own brushes to apply for more control of the colour and shading.

Quo Pearl Eye Liner ($8) – Create a shimmering spring look with this collection of subtle pearl and metallic eye liners. With 4 shades to choose from you can accent your eyes to create a look as individual as you are. Shades include: Patina, Amethyst, Ice Pink and Platinum. These are great if you like a smudged, metallic pastel look, but don't expect a dark, defined pigment from these eyeliners; they are more of a shimmer shade, rather than a defining eyeliner.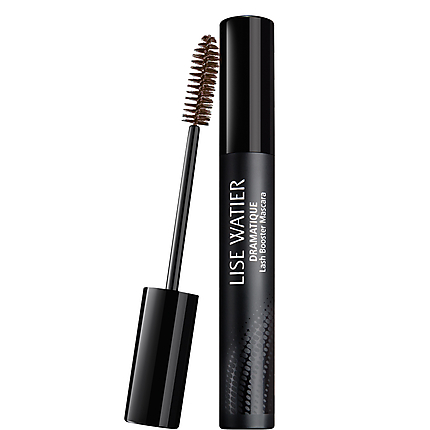 Lise Watier Dramatique Intense ($24) – With all the pastel eyeshadows and liners you'll be trying this season, you can make your eyes stand out event more by contrasting with full, dark lashes.  Volume, length and curl is the triple threat of eyeshadow. This Lise Watier mascara instantly magnifies the eyes with its droplet-shaped brush. How? The longer bristles amplify longer eyelashes while the shorter bristles reach smaller lashes. With a single stoke, the wavy bristle fibres smooth and coat lashes with volume and length. Its creamy formula, enriched with ceramides and concentrated ultra-black pigments, curls lashes while leaving them more supple, more lustrous and incredibly thick.