FortKnight (46 Alexander Street) in Gastown is the kind of retail boutique that everyone wants to do, but few have the luxury, ambition or confidence to attempt. That is because the products it chooses to sell is a window into the owner's personal interests and tastes, as he hand selects and curates everything that is on display based on what he is fancying. It almost seems like it is a live, neatly organized storefront version of someone's Pinterest account – the store stocks shaving paraphernalia, luxury writing utensils, a healthy selection of pocket squares, artfully designed whiskey decanters, hand-crafted leather goods, and a colourful collection of high-end PRS (Paul Reed Smith) guitars on stable in the back.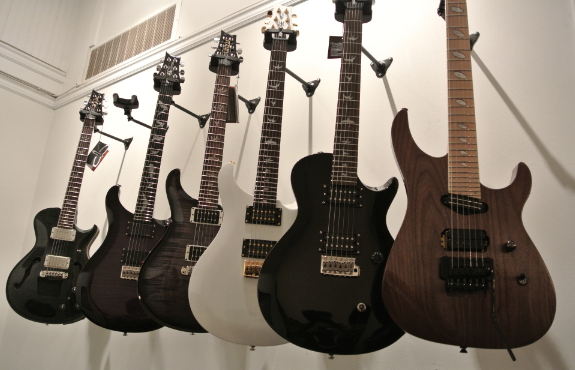 While it is branded as a men's boutique, it is notably devoid of any footwear or apparel and while the items seem to be catered towards men, outside of the shaving razors and creams none of them are strictly for one gender only. This isn't a "guitar shop", or a "leather goods shop", or a "barber shop". The notion of it carrying products which are so diverse is more about selling owner's lifestyle vision. As for the products themselves, it goes without saying that utmost care and attention to detail were involved in their selection (and their display cases in the store's reconstructed wine barrels).
Local leather craftsman Shane Trudell highlighted the importance and appeal of supporting items which are created in the very city that sells them – all of FortKnight's leather offerings are hand-made in Shane's East Vancouver studio, and FortKnight is the first retail space to carry his line.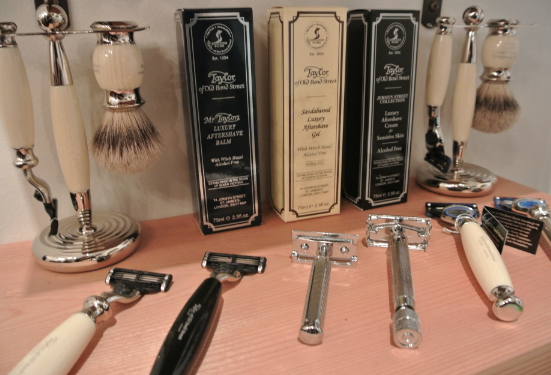 As a neutral observer, I have to hope a place like this succeeds. A boutique store to sell everything you like shows that there is still hope for people to pursue crafts and ventures with a hobbyist-first mentality, rather than one driven entirely by and profit-maximization. There is currently no shop that I can think of which offers the same emphasis on the diversity of products they stock, so there is little overlap with competing retailers. The location is also ideal, tucked in the corner of Alexander St. by Chill Winston in Gastown, for the kind of audiences it would cater to. It will be up to them to come to the store to determine whether this is a commercially viable concept in the coming years.
If you're a modern mix man, who enjoys the finer things in life, visit FortKnight at 46 Alexander Street in Gastown.