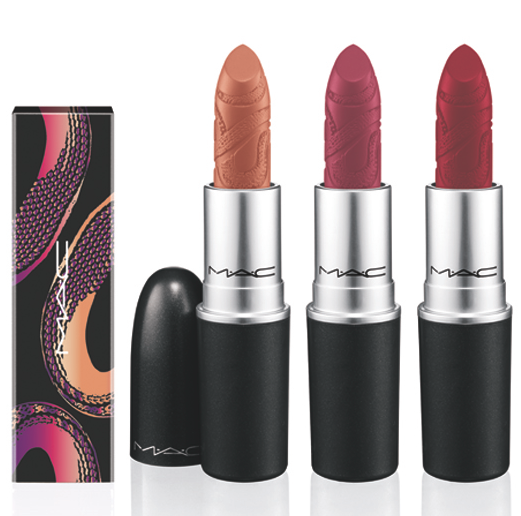 In celebration of the lunar new year, MAC Cosmetics has released a limited edition collection for the Year of the Snake. The collection is defined by a palette of plum and magenta shades with shimmering, copper-y finishes.  For the Year of the Snake lipsticks ($18), which comes in three shades (Freckletone, Cockey and Plumful), a slithering snake pattern wraps around the lipstick, giving it a unique, textured appearance.  The outside packaging keeps the signature black MAC packaging, with a slithering snakeskin pattern on the box.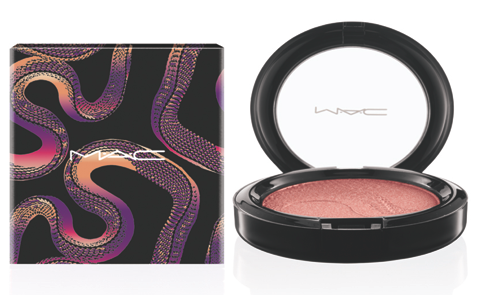 Other items in this collection include oversized Year of the Snake eyeshadows ($25), pigments ($25), and a blush/highlight beauty powder ($29).
Happy Chinese New Year!