No matter what your relationship status is, for beauty junkies, Valentine's Day is the perfect opportunity to load up on limited-edition beauty products – especially if you love products in red and pink shades.  Here are some of Modern Mix's finds for this year's Valentine's Day season.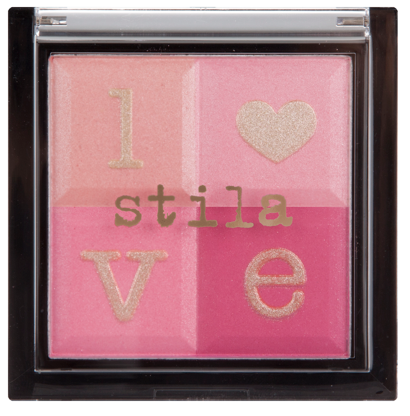 Stila All You Need is Love Pressed Powder Blush ($16 from Murale) – Four quadrants of pretty pink blush in a convenient compact.  Pick the one shade which suits your skintone best, or blend together to customize your look.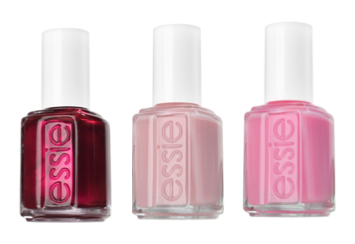 Essie Nailpolish in After Sex, Sugar Daddy and Love Dovie ($10 each at Shoppers Drug Mart) – Three shades from Essie to take you from innocent romance to bold vixen.  In general, I find that Essie nailpolish is a bit thinner, so you may have to put on three coats of colour instead of two.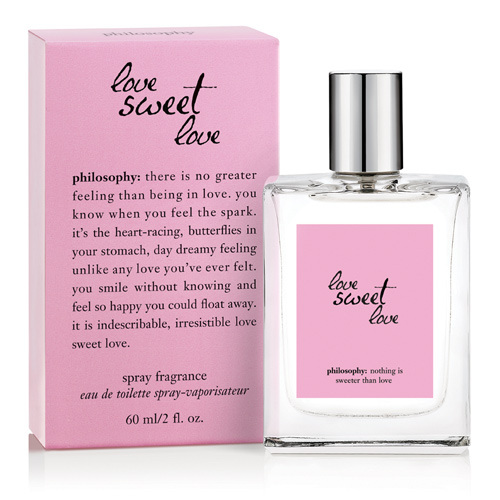 Philosophy Love Sweet Love Spray Fragrance ($52 at Sephora) – A flirty, fruity eau de toilette spray with a fragrance as sweet as love.  Great for Valentine's Day and beyond into the Spring and summer season.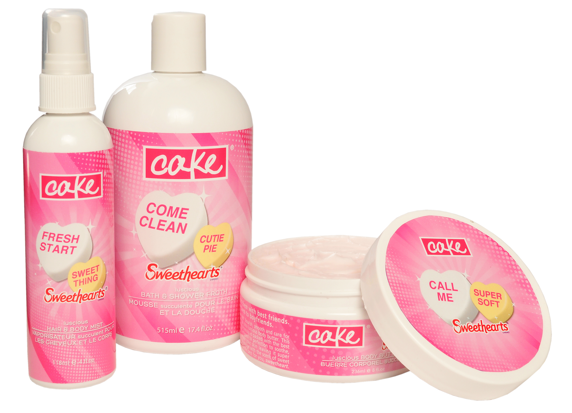 Cake Beauty Sweethearts Collection ($14 to $24 at Murale) – Lightly scented with notes of sweet vanilla candy, the Cake Beauty Sweethearts Collection is the perfect marriage of sassy and sweet.  We love the candy hearts on the packaging!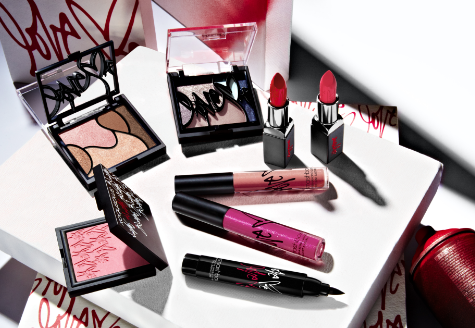 Smashbox Cosmetics x Curtis Kulig "Love Me" Collection ($22 to $40 at Sephora) – Renowned street artist Curtis Kulig's cursive "Love Me" tag is well known from the streets of L.A. and museums of New York to dive bars in Tokyo. The prolific artist now has entered into an epic creative collaboration with Smashbox Cosmetics to produce the limited-edition "Love Me" Collection for Spring 2013, featuring eye shadow palettes, lipsticks, lip gloss, blush and liner. Each piece is marked with Curtis Kulig's signature "Love Me" tag.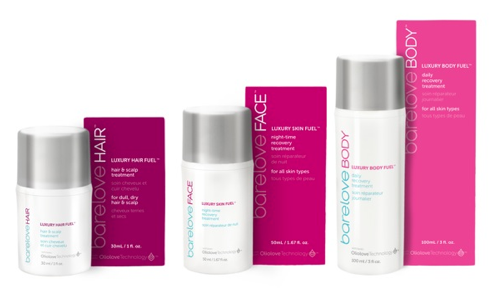 BareLoveBeauty ($38 to $78 at Kiss and Make Up or online at BareLoveBeauty.com) – a 100% Canadian beauty brand made from an all-natural blend of skin-compatible oils from around the world, with no synthetic or artificial ingredients.  Currently comes in three products – Bare Love Hair, Bare Love Face and Bare Love Body.  Best applied just after a shower while your skin is still moist.  I love the convenient pump application. Although Bare Love Beauty is very deeply nourishing and leaves my skin quite soft, I wouldn't recommend touching anything for at least 10 minutes after you apply this, otherwise you'll leave oil marks on whatever you touch!