The Parlour Restaurant in Yaletown (1011 Hamilton Street)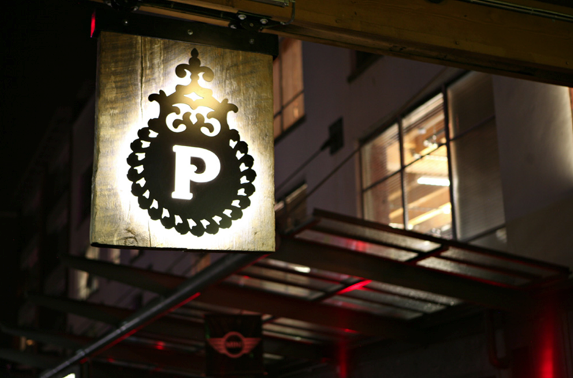 On Tuesday January 29, Yaletown's newest restaurant held its official launch party for the media and social community. The Parlour Restaurant, formerly home to Skoah Spa (who moved a couple stores down), fits nicely into the stylish Yaletown neighborhood, but at the same time offers guests something slightly new. Its fresh artisan and gourmet pizzas are made in a custom woodstone pizza oven, which is a focal point in The Parlour's open concept kitchen space.
Owners and brothers Sean and Chris Holland introduced The Parlour Restaurant bringing along with them a decade's worth of experience working at Cactus Club, and a vision to create an upscale-casual dining experience and an environment in which guests could unwind and enjoy. They've successfully achieved this vision with The Parlour Restaurant. The latest resto-lounge in Yaletown has hip culture that is catching on fast with Vancouverites and food-lovers alike.
Much like any traditional parlour does, The Parlour Restaurant displays treasured and old-fashioned pieces of artwork and fine décor. Just walk from the front of the restaurant to the end and be amazed by the stunning display of collectibles and vintage-style furniture that have been so well thought out and carefully placed – visit the washroom for a "handful" of a treat on the wall that is decorated with gold bras!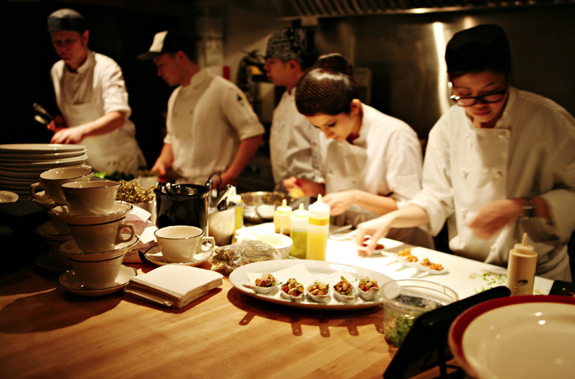 The Parlour's innovative menu has a wide range of items and considers all appetites by serving up lighter nibbles and bites as well as gourmet pizzas and deli-style sandwiches. The Parlour's pizzas are made fresh, with chefs tossing and spinning dough and creating delicious masterpieces right in front of your eyes. And don't worry about not being able to finish one pizza; the portions are just right so that you can have a signature pizza and feel comfortably satisfied. If you're in the mood for lounging, quench your thirst at the 20 foot salvaged and reclaimed wood bar with one of The Parlour's inventive cocktails, craft-brewed beer and wines on tap. They've even got a DJ station in full swing from Thursdays to Sundays.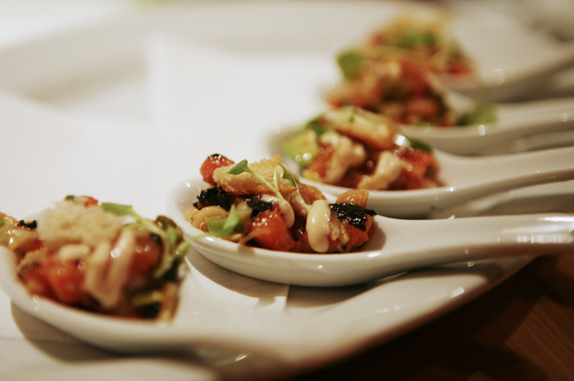 For a stylish and laid back atmosphere where you can enjoy tasty, affordable and modern-day comfort food, check out The Parlour Restaurant. Plus, with witty and creative names like "Goldmember" and "#Swag", who wouldn't want to give their one-of-a-kind pizzas a try!