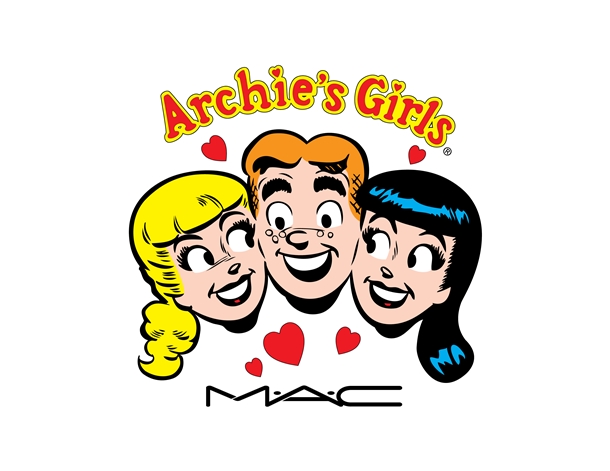 Modern Mix received a sneak preview of MAC Cosmetics' Archie's Girls collection before its official launch date on February 7, 2013.   Featuring the two girls from the beloved Archie comics, Betty and Veronica have playfully been in a love triangle with Archie since the beginning of time.  Girl-next-door blond Betty vs vivacious, spoiled rich-girl, brunette Veronica, an epic rivalry, will be in two contrasting MAC colour collections, packaged in exclusively designed cases.  Launching just in time for Valentine's Day, the collection is full of playful hearts and the white packaging gives the entire collection a playful, comical look.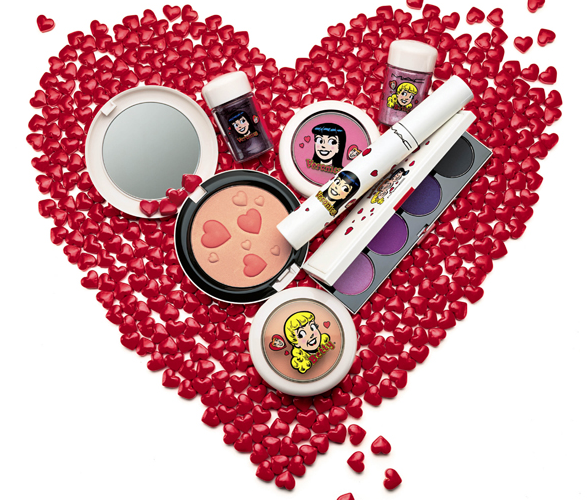 In addition to the beauty product picks, there will also be an Archie's Girls Brush Set, coin purse, mirror (online only), makeup bag, and tote (online only) available for purchase.  All of these accessories have a shiny vinyl feel and are sure to bring up childhood memories.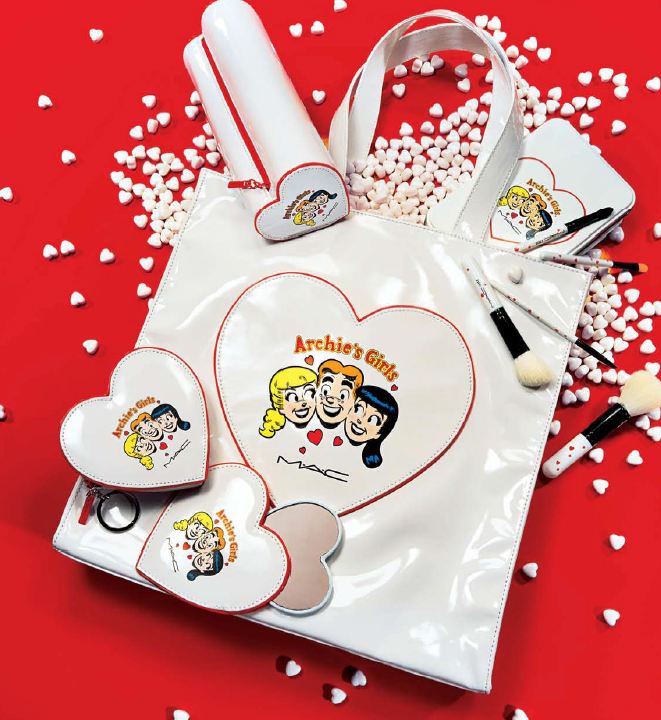 The limited edition Archie's Girls collection will be available in-stores beginning February 7, 2013 until April 4, 2013.  Are you a Betty or a Veronica? Let us know in the comments below!