By Priscilla Chan, Modern Mix Vancouver writer
The wedding show season is in full swing and last Saturday saw Vancouver's original 'alternate' wedding show take place at Heritage Hall. Indie I Do is billed as 'the sassiest little wedding show in town' and was perfect for couples whose style leaned towards vintage, crafty, DIY, and ecologically conscious. There were roaming fashion showcases from Frocks Modern Bridesmaidas well as belly dance and burlesque performances throughout the day.
The first 30 couples also received a swag bag filled with goodies such as hair pins and DIY terrarium kits.What's more, Indie I Do offered a refreshing change of pace for brides compared to some of the larger wedding shows around town. Inside the intimate Heritage Hall, brides (and even some brides-to-be), talked with local (and often independent) vendors offering everything from beauty services to photography to wedding décor and wedding coordination. Here are some of the vendors that were there: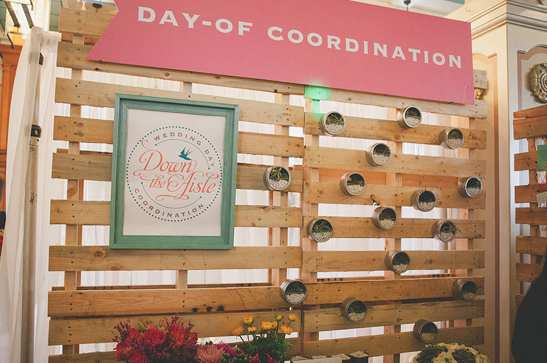 Down the Aisleis a day of wedding coordination company. They work with couples who love planning their own wedding but need help on the big day to pull it all together.  They'll do all the work on your wedding day so that you don't have to. Their booth, made from wooden pallets, was DIY inspired and featured homemade terrariums that were also included in the swag bags.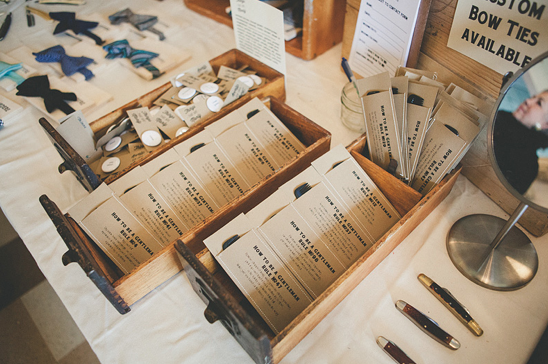 Belvedere is line of classic men's accessories inspired by the 1950s as well as the modern man. They had bow ties for sale that you can get custom made as well as pocket combs that included the rules to being a gentleman. The perfect booth for the few fiancés that attended the show.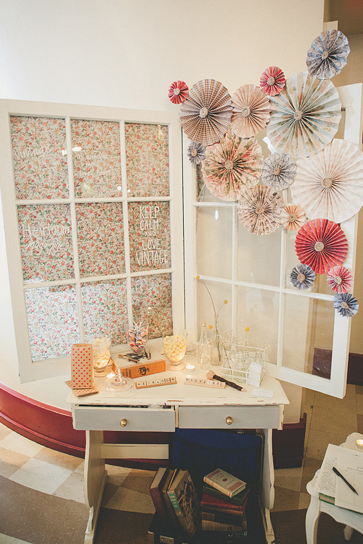 Heirloom Magazine is all about vintage weddings. The magazine is entirely devoted to inspiring brides to the vintage wedding of their dreams with tips, ideas and gorgeous photos.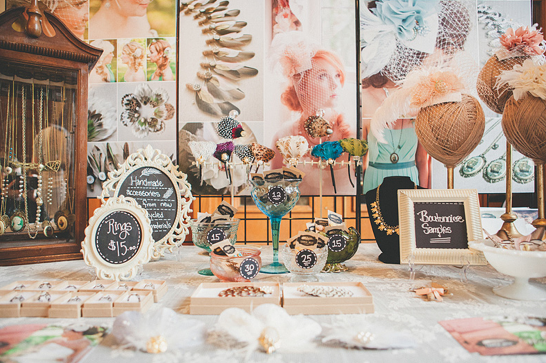 Carmen West Creative featured beautiful jewelry and accessories that were 'up-cycled'. In other words, she'll take thrift store finds, antique store gems and estate sale trinkets, add her creativity and voila, a 'brand new' accessory! She had everything from necklaces to rings to hair pieces and even boutonnière samples.
Whether you were planning a completely off beat wedding or traditional affair with personality, Indie I Do was definitely the place to be to get inspired and meet new vendors. If you're getting married in 2014 and beyond, keep your eyes peeled for the next Indie I Do show happening in early January.
All photos provided are courtesy of Rose Dykstra of Simply Rose Photography