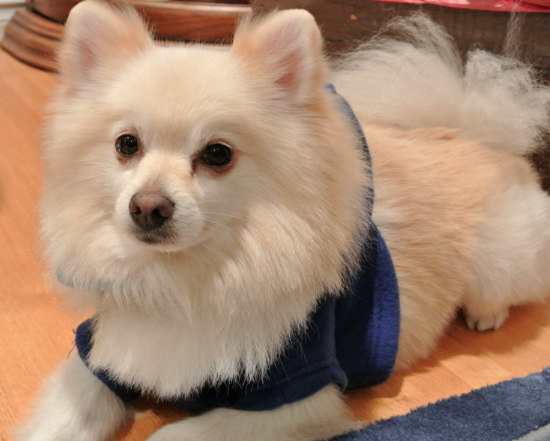 January is one of the coldest months in Vancouver.  As we bundle up with jackets, scarves and gloves to keep warm, pets like my Teddy Bear need winter weather protection, too!  Even though Teddy may be covered in fur, dogs require more attention when it comes to spending time outdoors in the winter months. Here are some winter pet care to help ensure your pets are prepared for the cold weather.
Winter fashion isn't just for humans – Just like we get dressed up to stay warm in the winter, some pets do, too! Try dressing your pet in a winter sweater, jacket or booties to keep them warm on winter walks.  Some shops in Vancouver which sell stylish doggy wear include Barking Babies (1188 Homer Street), Pawsh (80 Smithe Street) and Bosleys (various locations).
Take pet paw precautions – After taking your pet for a walk in the winter, be sure to wipe their paws and underside after being outside. Salt and other chemicals used to melt snow and ice on the roads and sidewalks can irritate and burn your pet's sensitive paws. Soaking your pet's paws in warm water before drying them off also helps remove chunks of snow and is soothing for their pads.  Alternatively you can take them to the doggy spa (like how Teddy goes to Pawsh) and get a full grooming.
Home heating – Teddy Bear is the fluffiest dog I know and sometimes his furry tail gets stuck in the wrong places. If you plan to light a fire or plug in a space heater, keep an eye out to make sure that no tails or paws come in contact with flames, heating coils, or hot surfaces. Not only may they burn themselves, they could also knock over a heat source and put your whole home in danger.
Don't leave pets outside for prolonged periods of time – Even though there's a Vancouver city bylaw against tying up your dogs outside in public areas, I have been very guilty of tying up Teddy to a pole while I run a quick errand at a store.  When the temperature drops below zero, be aware that pets shouldn't be left outdoors for prolonged periods of time – especially short-coated dogs and puppies as they are particularly vulnerable to cold temperatures. If you have a cat or short-coated dog, only take them out for short walks and consider dressing them in sweaters to keep the heat in.
Cars in the winter are like freezers – Just like how we shouldn't leave our dogs in the car during the summer heat, don't leave your cat or dog unattended in the car during the cold weather months because cars are like refrigerators and freezers in the winter.  Left unattended for too long in a cold car and your pet could suffer from hypothermia.
Stay warm, furry friends!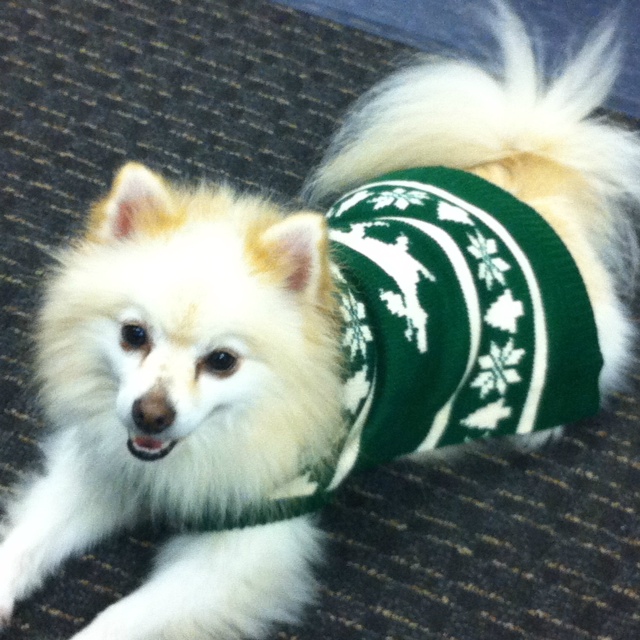 MMV Giveaway
: Modern Mix Vancouver is giving away an IAMS pet gift basket (worth $300). This includes a doggy bed and blanker, dog and cat food vouchers, poop bags, a brush, a bottle of Febreeze, a box of Swiffer cloths and more! To enter, please "
LIKE
" the 
MMV Facebook Page
 by clicking 
here
 and ALSO leave a comment below with your pet's name and breed.  A random winner will be chosen from the comments below. Giveaway ends Sunday January 27th (11:59pm PST).
For an additional entry: Follow @ModernMixVan on Twitter and tweet "Win from @ModernMixVan an IAMS #pet gift basket. Link: http://bit.ly/Un2TYo | RT to enter!"