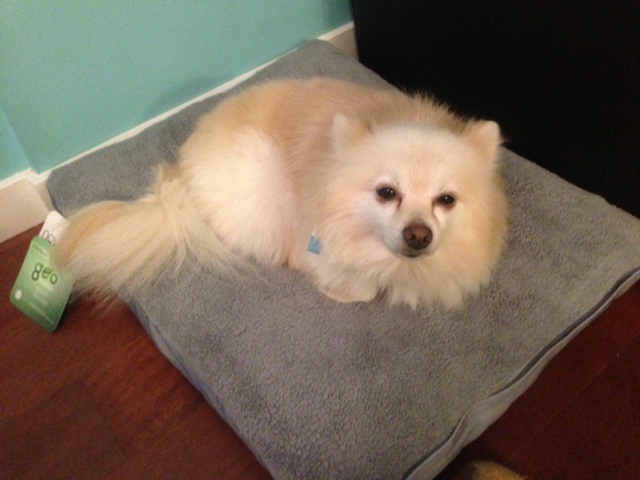 My little Teddy Bear was so sleepy on his new NOVOpets Pet Bed from PileofPillows.com that he was pretty much nodding off and could barely keep his eyes open for a photo!  Pile of Pillows is a new online shopping site for home textiles including bedding, towels, cushions, and home decor.  It's a place where organic and natural materials meet classic style and modern design, making Pile of Pillows a good choice for thoughtful gift-hunting.
Now that the holidays are over, it's time to start shopping for yourself (or your dog).  Brands include Ellen Tracy, Banyan, Alamode and Vancouver designer Mazizmuse, at affordable, competitive prices.  For pillows in particular, you can shop for eco-friendly, hypo-allergenic or memory foam products to suit your needs.
The NOVOpets Pet Bed ($29.99) that Teddy Bear is sleeping on has a soft fleecy-feeling cover which is scratch proof, removable and washable.  The inner-cover of the pet bed has a water resistant lining which offers much-needed protection from drool, wet paws and even accidents. There's a slightly stiffer edge which provides more structure and support while he's sleeping.
Sweet dreams, Teddy Bear!