Look what came in the mail today: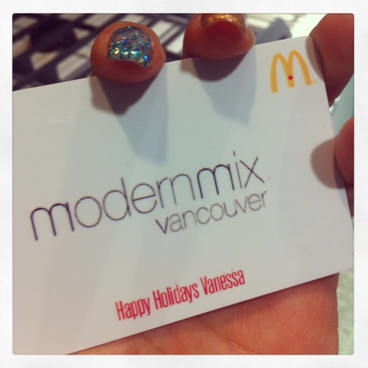 Mcdonalds is now offering personalized gift cards so you can get a custom image printed on it as well as craft a message.  Kind of a neat idea, would be great for gift giving as a generic one-size-fits-all kind of gift.  In the past few years, Mcdonald's has had some new menu items which are veering away from the high-calorie Big Macs and XL cups of soft drinks.
Year-round, I've been a fan of Mcdonald's coffee. This past summer, I had my fair share of Mcdonald's tropical fruit smoothies, which launched early this year.  And now in the winter, Mcdonald's limited edition Peppermint Mocha and Peppermint Deluxe Hot Chocolates are a quick, easy and affordable grab and go alternative to the $5 specialty drinks you can get elsewhere.