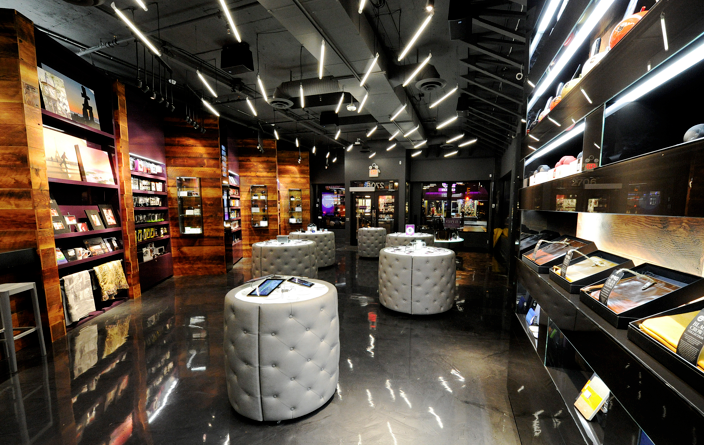 Modern Mix Vancouver recently received a tour of Caya, a stylish brand of technology and lifestyle boutiques powered by TELUS with locations on Davie, Denman and South Granville. Aside from providing the latest and greatest in TELUS products and services and imaging and photo technology from Black's Photography, Caya offers a stylish selection of technology and lifestyle accessories.  For a store which is run by such large brands, Caya has successfully managed to maintain a boutique feel, with curated lifestyle items which fit the unique technology meets style specialty of the store.  Here are MMV's picks of five holiday gift suggestions, all available at Caya.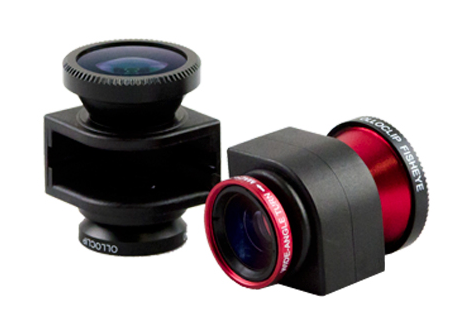 Olloclip 2-in-1 Lens ($74.99) – Got friends who are addicted to playing with the filter effects on Instagram?  Then they'll love Olloclip's 2 in 1 lens.  With a wide variety of shooting styles, including fisheye and wide-angle, even the most novice photographers can now capture high-quality holiday moments.  This convenient, light-weight camera lens easily attaches to an iPhone 4, 4S and 5.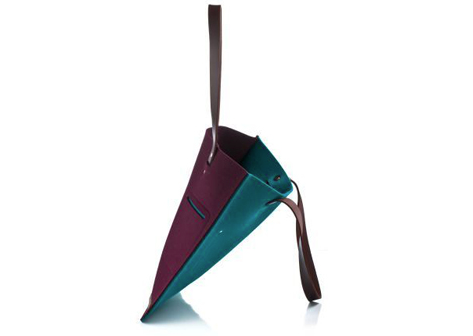 Graf Lantz Document Bag (Sale Price $83.99) – Graf Lantz is a handmade line of bags and accessories from Los Angeles.  Made with premium materials like felted merino wool and leather straps and handles, Caya carries a whole array of products from this brand. I personally own this plum and teal felted-wool Document Bag from Caya and it has been a stylish and practical way for bringing my laptop to meetings.  Anything from Graf Lantz from Caya is sure to be a well-loved gift to any recipient who appreciates stylish yet functional accessories.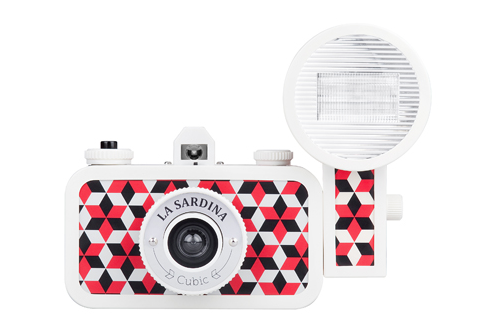 La Sardina Cubic Camera & Flash ($109.99)  – Colourfully festive yet functional year-round, the La Sardina Cubic Camera & Flash lends a fresh retro look to old school photography. The wide angle lens and multiple exposure capabilities paired with a powerful flash will leave the paparazzi jealous.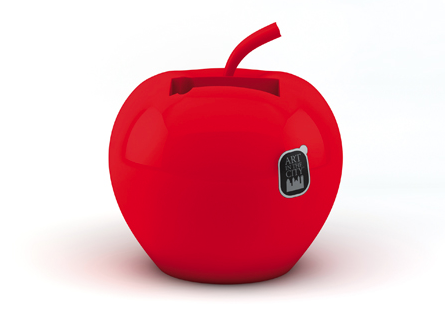 Charge N' Fruit Stand (Starting at $59.99) – "Juice" up a cell phone with a super stylish Charge N' Fruit statues without the clutter of charging cords.  This decorative and practical statue allows cell phone and MP3 player charger cords to be completely concealed by pulling the cable through the bottom of the fruit. It's a statement piece and a clever nod to Apple's iPhone products, combining functionality with personality.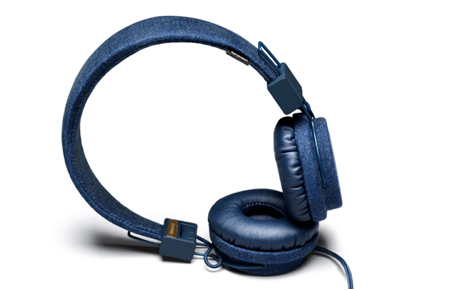 Urban Ears Plattan Headphones ($69.99) – Got a friend who is always sharing their music?  These full-size headphones from Urban Ears come with a "ZoundPlug" on the earcap, which allows for someone else to plug in and enjoy the same music too! Urban Ears are available in a rainbow of colours and a new special denim edition of the Plattan headphones is currently available at Caya stores.
With 3 locations in the Vancouver Lower Mainland, head to your nearest Caya and check out these practical and stylish suggestions for gift-giving this holiday season.  Once you step foot in-stores, chances are, you'll find something for yourself as well.
Website: thisiscaya.ca
Twitter: @ThisIsCaya
Facebook: facebook.com/ThisisCaya