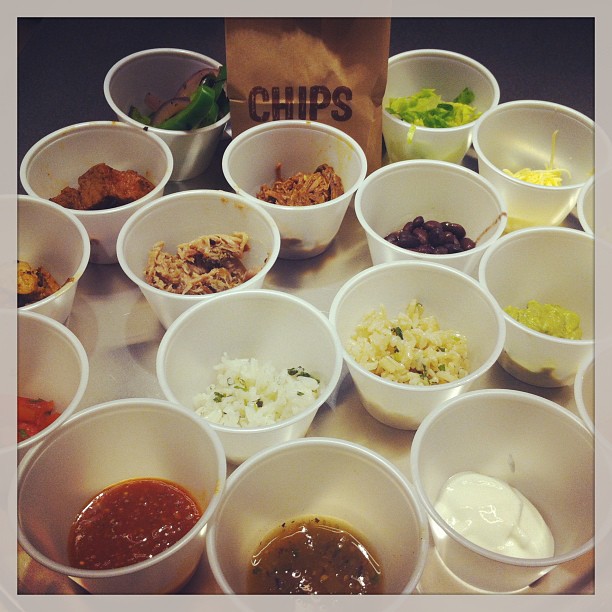 Chipotle Mexican Grill (Howe x Robson) has opened in Vancouver!  Chipotle opened with a single restaurant in Denver, Colorado in 1993 and currently operates more than 1,350 restaurants worldwide. With 6 locations in Canada (5 of which are in Toronto), the highly anticipated restaurant opening began with a lineup outside its doors yesterday afternoon.  In the evening, Modern Mix Vancouver had the opportunity to check the new location out and sit down with members of the Chipotle Team and chat about what Chipotle has to offer.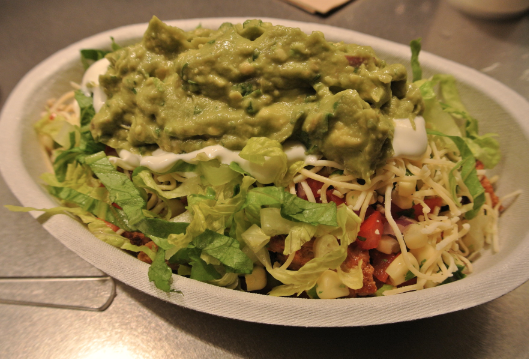 Like all Chipotle locations, the Vancouver restaurant serves a menu of burritos, burrito bowls (a burrito without the tortilla), salads, and tacos all made with premium quality ingredients that include naturally raised meats (from humanely raised animals that are never given antibiotics or added hormones).  Running under the mantra of food with integrity, it is the belief of founder Steve Ells that ethically treated cattle would result in more natural, better tasting food.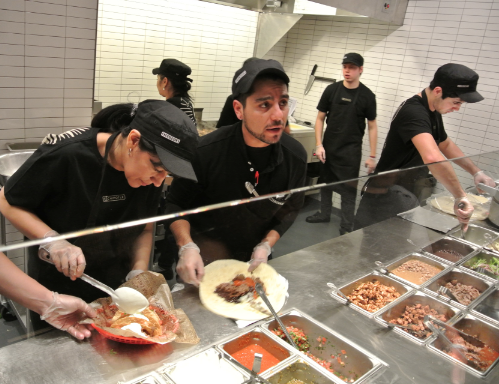 The idea of Chipotle was based on the taco bars in San Francisco. As restaurant patrons move through the line up, each ingredient is laid out in front of the customer so they can choose the perfect combination to make a custom meal. Watch the process of your burrito, bowl, tacos, or salad prepared exactly the way you want it and handed to you almost instantly. Did you know you can make 65,000 unique combinations of meals at Chipotle? They are also the company with the world's largest use of avocado.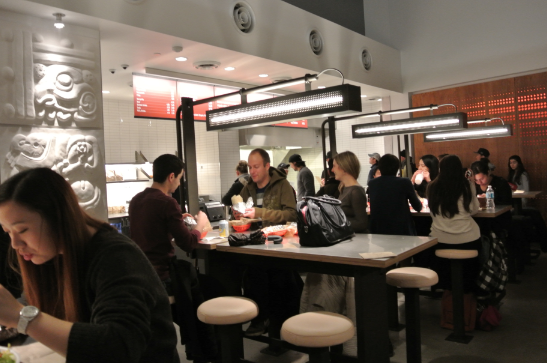 The Vancouver location is designed with an industrial feel, using wood panelling, steel and cement accents.  A modern aztec wall is a tribute to the Mexican food genre.  High-top tables and stools is great for fast dining, but take out, of course, is also available.  If you work in the downtown area, check Chipotle out for lunch!