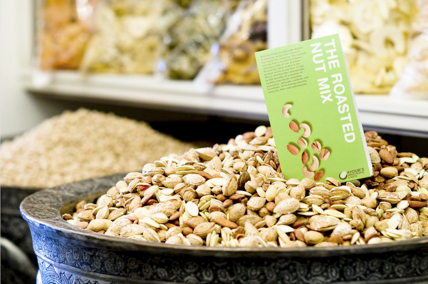 This weekend Modern Mix Vancouver had the opportunity to attend the grand opening of Ayoub's Dried Fruits & Nuts' third location in Vancouver on West 4th Ave in Kitsilano.
This exquisitely decorated location is the largest location of Ayoub's, already famous at other local spots for the quality and the craftsmanship of their products. This newest location features beautifully authentic Persian décor including hand picked pieces from Iran. As soon as you enter the store, you will notice the heavenly smell of freshly roasted nuts that are roasted on site, all throughout the day using 30-year-old family recipe.
Inside, you'll find over 80 unique types of products including dried fruits, fruit snack, raw nuts, toasted nuts, seeds and spices – all which can be sourced to their origin including India, Vietnam and Spain. Just ask any of the knowledgeable staff on site (ask for Alex at this location, he truly knows it all!) and they can tell you where the product comes from, and the process in which it was made. Far from your standard bulk store, Ayoub's offers a truly unique experience. You're encouraged to try things out which is a great way to taste their extensive line of products.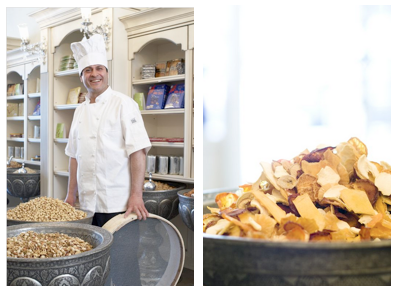 Here are a few of our favorite quotes from the Amir Hosseini, Operations Director and Noora Hosseini, Operations Director at Ayoub's Dried Fruits & Nuts:
On roasting…
Amir: "Roasting, in its purest form, has always been a thread woven through our family history."
On retailing…
Amir: "We strongly believe in our products and their associated benefits for our customers. But we aren't stopping here. My aim is to shift retailing to a new level, using and combining elements of art, culture, craftsmanship and emotion, in harmony with authenticity."
On their business model…
Noora: "Unlike supermarkets and larger chains, Ayoub's controls every element in our supply chain. This means that we take full responsibility for the quality of our products."
On Kitsilano…
Amir: "I initially fell in love with Kitsilano because of the people I met and the experiences I had. I found that families and young professionals alike have a distinct appreciation for new and different experiences."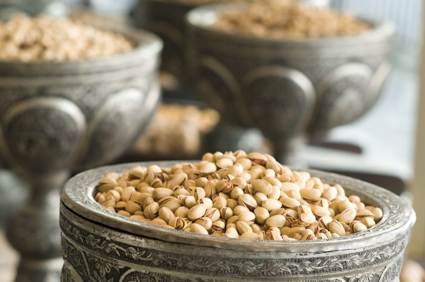 For the perfect holiday gift or table snacks, Ayoub's has an extensive line of products that you are sure to love. For more information Ayoub's, learn more online or simply walk into their new location to try something new. If you're looking for suggestions their garlic almonds and dried okra were two of my instant favorites!