Modern Mix Vancouver recently started writing guest posts for the Metropolis at Metrotown blog. We had a chance to meet with the store director of Sephora at Metropolis and chatted about the holiday 2012 look, "A Beautiful Bizzard" at Sephora.  Here are three make-up styles to inspire you this holiday season.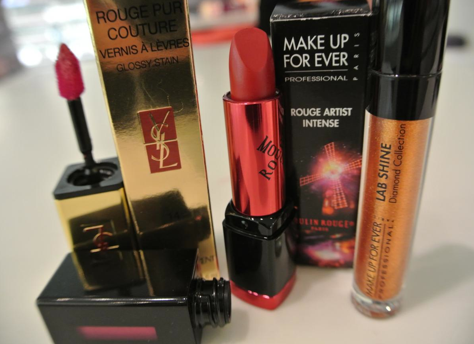 Berry Lips & Metallics – This trend is all about your classic reds and berry tones, but making them extraordinary by layering on hints of metallic or gold shimmer.  The beauty of make up is that you can combine different products to create a unique look.  For example, try Make Up Forever's highly pigmented Moulin Rouge Lipstick ($22), highlighted with Make Up Forever's Lab Shine in D18 ($21). For a berry twist, use Yves Saint Laurent's Glossy Stain in 14 Fuchsia ($34) as the base colour.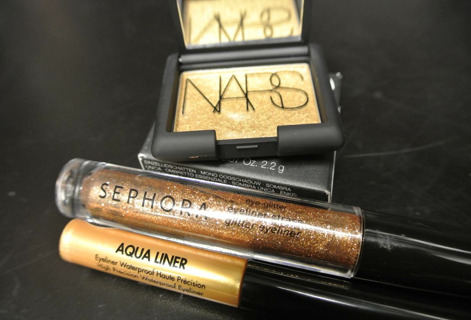 Gold Sparkle –  For a glamourous and elegant holiday look, concentrate on your eyes with Gold Sparkle.  For a gold eyeliner, try Make Up Forever's Gold Aqualiner ($26).  The added benefit of this product is its waterproof qualities.  In fact, the Aqua collection from Make Up Forever was actually developed in partnership with the Canadian synchronized swimming team; this is the collection the swimmers wear while performing their water routines.
For a sparkling eyeliner, try the very affordable Glitter Eyeliner from The Sephora Collection ($8) in gold.  Lastly, for a gold eyeshadow, try the Nars Eyeshadow in Silent Night ($28).  This shade is a true gold – there's no other way to describe it. Depite the name of this collecting being Gold Sparkle, don't be limited by just gold – this look can include other metallic tones such as bronze or copper.  As always, when experimenting with different beauty looks – pick what suits your skin tone and comfort level.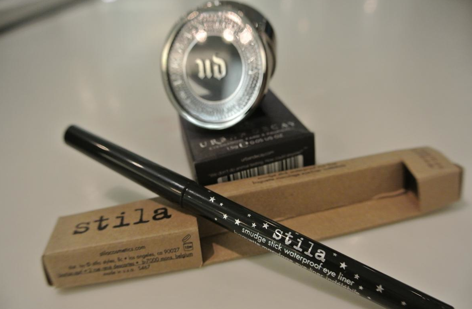 Smoldering Eyes – Lastly, for your classic party inspired look, Smoldering Eyes is the little black dress of make-up.  This darker look is evening inspired and great for holiday parties in the winter.  Line your eyes with Stila's Smudge Stick Waterproof Eyeliner in "Sting Ray" ($26) and then shade in your eyelids with Urban Decay's Eyeshadow in Gunmetal ($22).  Blend until the two shades are seamless. The technique for Smoldering Eyes is blending colours for a smokey look but you don't have to stick with black; you can create the same look with teals, purples and browns.
The products we've written about are only a fraction of the thousands of products available at Sephora.  To find the look that's right for you, visit your local Sephora and ask them about products in their "A Beautiful Blizzard" collection.
For the original posting on the Metropolis at Metrotown blog, click here.