Now that Decemeber's here, there's no denying that the holidays are just around the corner. Here are Modern Mix Vancouver's holiday gift picks – all under $70!  Who are you shopping for this holiday season?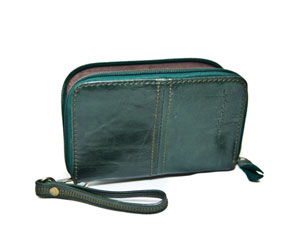 One Fated Knight Dame Wallet/Clutch
 ($66) – designed by a Vancouverite, this
One Fated Knight
 clutch has a festive metallic sheen and made from real leather with a cotton lining.  The multiple slots inside the clutch is extremely practical and works as a wallet too!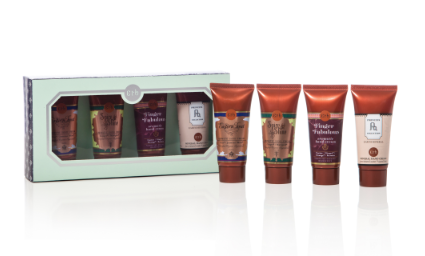 Helping Hands Gift Set from Aruhndara
 ($49) – These mini hand creams will leave hands feeling silky smooth, in four exotic scents!  The Helping Hands Gift Set from Aruhndara in Yaletown (1060 Hamilton Street) comes with 25 grams each of Eastern Treat (jasmine, rice, mint), Spice & Shine (ginger, marigold), Finger Fabulous (cactus, ginger, orange) and Princess Pa (tumeric, ylang ylang, lemongrass).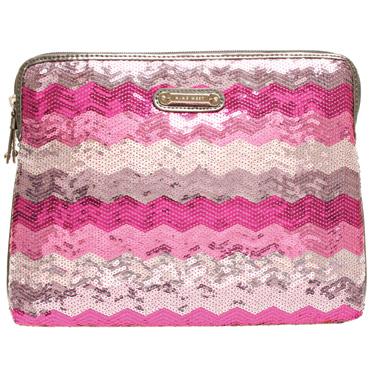 Nine West Insta-Glam iPad Case
 ($40) – Modern Mix Vancouver recently gave a fashion presentation at Nine West during Pacific Centre's
I AM DOWNTOWN
shopping night.  From Nine West's "Holiday Glam" collection, there are several bling'd up accessories that'll add sparkle and shine to your wardrobe.  For the girl on the go, this sparkling iPad case from Nine West has a girly glitz with tons of pink sequins.  Read more about Holiday 2012 trends at Nine West by clicking
here
.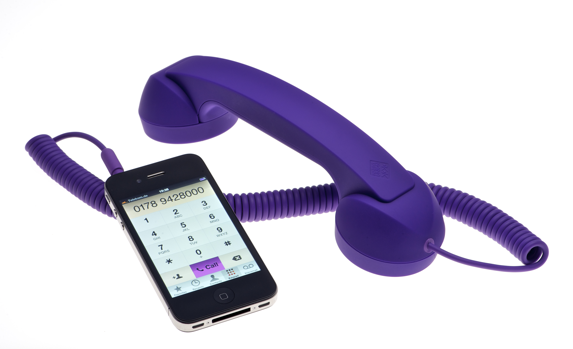 Native Union POP Phone at Caya
($40) – A twist on the classic telephone, this accessory brings you the best of both worlds by combining a vintage look with advanced technology. The POP phone has amazingly crisp sound, eliminates over 99% of absorbed phone radiation and is compatible with the iPhone and Android.  The POP phone is available in a rainbow assortment of colours at
Caya
, a stylish technology and lifestyle boutique with locations in Gastown, South Granville, and the West End.
Lady Gaga FAME 1oz Eau de Parfum Spray from Sephora
 ($39) – Know someone who's going to Lady Gaga's concert at Roger's Arena this January in Vancouver?  Then get them the gift of Lady Gaga's debut fragrance, FAME.  For the 1oz size, the fragrance is surprisingly affordable for $39 at Sephora.
Mèreadesso Lip Treats Trio  ($35) – Modern Mix first came across Mereadesso products through Luxe Box.  We loved the minimalistic packaging, and moisturizing properties of this skincare brand.  For the holidays, Mèreadesso has a Lip Treats trio that'd be perfect for gift giving.  Infused with evening primrose, grape seed, coconut and sunflower oils, then enhanced with Vitamins C & E, these balms add instant chic and moisture to one's festive face. Let the air kisses and midnight smooching begin.  Until December 21, Mereadesso.com is offering free shipping with any order over $50 before taxes.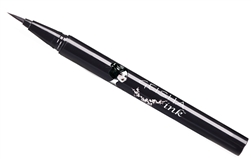 Geisha Ink Eyeliner ($30) – Got a friend who loves trying non-mainstream beauty products?  Geisha Ink is a felt-tipped eyeliner that can be purchased at boutiques including Jules & Eve in Kerrisdale or Wink Beauty Lounge in Gastown.  Geisha Ink now comes in two colours – black and brown.

Thomas Sabo Charms ($29+) – Choose a meaningful charm and gift it this Christmas.  The charms in Thomas Sabo's winter and holiday collection start at $29.  Choose from designs like angels, stars, classic Christmas toys and more.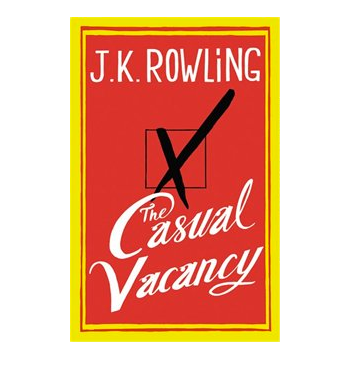 JK Rowling's The Casual Vacancy from Chapter's
 ($25) – Harry Potter was a memorable part of my childhood.  Now that the HP series is finished, it's great to see that JK Rowling is still continuing her passion for writing.  The Casual Vacancy is the highly anticipated new novel from JK Rowling and will be a great read for your bookworm friend to cozy up by the fire this winter.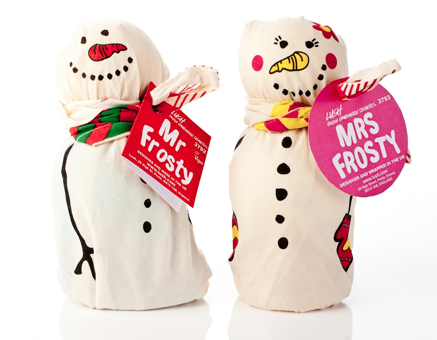 LUSH Mr & Mrs. Frosty ($21.95 each) – a very cute winter-themed gift consisting of three bath bombs wrapped up in snowman and snow-woman knot-wrap packaging. This looks great under the tree, and will feel even better in the bath.  When your lucky recipient is done with the bathbombs, she (or he) can reuse the cloth print for a multitude of other purposes – tying up lunch, a pet bandana, gift wrapping, etc.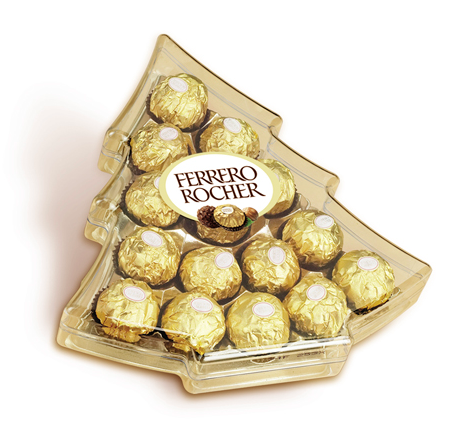 Ferrero Rocher Holiday Chocolates ($10) – a classic sign of the holidays, Ferrero Rocher makes a luxurious and elegant hostess gift.  Look out for their limited edition holiday boxes in the shape of a Christmas tree.

Metropolis at Metrotown Gift Card ($5 to $500) – Give the gift of 400 stores! From participating in the Fashion Blogger's Challenge at Metropolis at Metrotown earlier this year, I've experienced firsthand how extensive this mall is!  Give the gift of choice and let the lucky recipient find what they love and pick something out for themselves at Canada's second largest mall.  Can purchase in any denomination from $5 to $500.