Tints of Nature Ammonia-Free Hair Colouring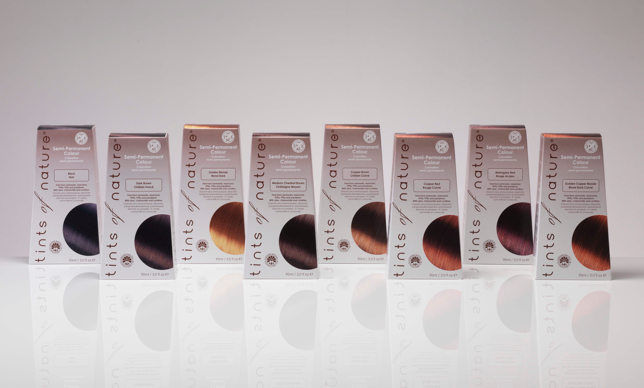 Tints of Nature is a UK-based, ammonia-free hair product line. Tints of Nature offers 24 radiant shades of permanent hair colour (ranging from Black to Extra Light Blond) and eight shades of semi-permanent colour.  Although the brand has been in Canada for the past several years, their semi-permanent colour line launched earlier this year, giving those of us to can't make up our minds, the option of switching up our hair colour every six to 12 shampoos.
Traditionally, colouring your hair is often associated with all sorts of unhealthy chemicals which absorbs into your hair and leaves it more prone to dryness, brittleness or a generally unhealthiness.  The great thing about Tints of Nature is that all its hair colour products are ammonia free meaning no damage to hair, minimal staining on the skin and no awful ammonia gas inhaled.  Tints of Nature hair colour products are also loaded with Vitamins C and E, which are used as antioxidents.  The nourishing formula soothes the scalp with aloe vera while coconut and organic wheat protein conditions.
Aligned with its eco-friendly branding and its healthier approach to hair colouring, Tints of Nature is free from animal products and not tested on animals.  Its packaging is made from recycled board which can be further recycled.
Tints of Nature is available at Whole Foods, Superstores and select organic and health stores at an affordable suggested retail price of around $18