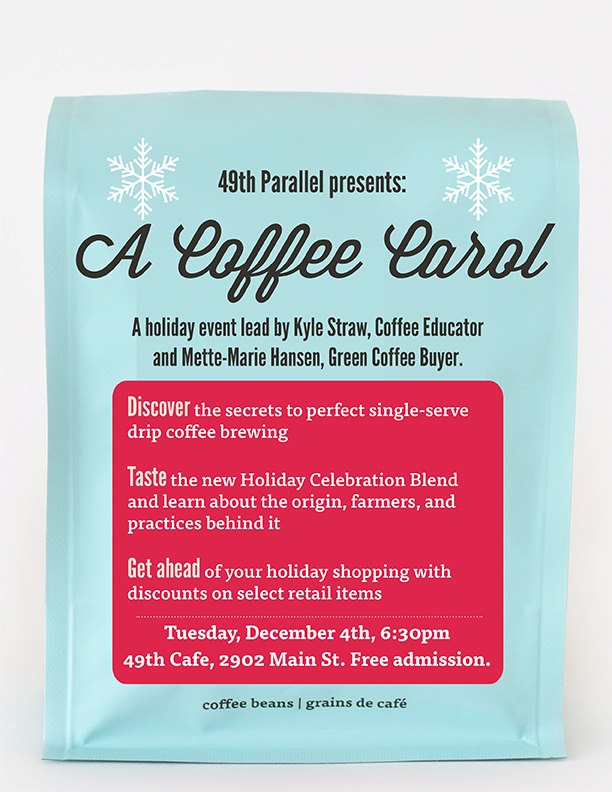 49th Parallel Coffee Roasters presents A Coffee Carol, a free holiday event on Tuesday December 4 from 6:30pm onwards at their Main Street location.  This event will kick off a regular education and event series at the Main Street 49th Parallel Café, combining a preparation lesson, a tasting, and shopping with trained professionals on hand to answer all of your coffee questions!
Here are three reasons why you should check this event out:
Discover the secrets to perfect single-serve drip coffee brewing using the Kalita brewing system.
Taste the new Holiday Celebration Blend and learn about the origin, farmers and practices behind it
Get ahead of your holiday shopping with discounts on select retail items
No RSVP required to attend this event.  Just be there at 6:30pm to catch the session at 49th Parallel Café at 2902 Main Street (x E 13th Ave).