December 2012 Craft Fairs in Vancouver
When December rolls around, there's no denying that the holidays are officially here. Check out some upcoming art and crafts markets in Vancouver this December.
TOQUE (December 7 & 8) at 303 East 8th Ave – 

Western Front is delighted to present its annual craft sale + fundraiser, 

TOQUE.  

Come by for great shopping with goods ranging from publications, cards and textiles, to ceramics, jewelry and chocolates.  The annual art and craft sale features a curated selection of talented artists, designers and artisans, and draws an attendance of 1,500 to 2,000 visitors each year.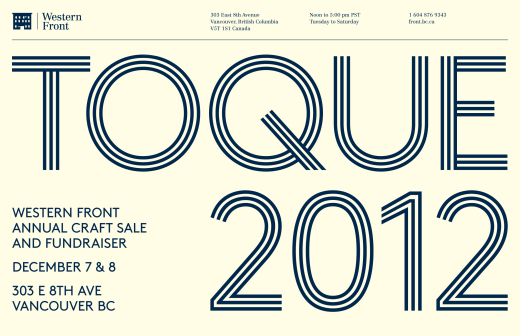 Got Craft? (December 8 & 9) at Croatian Cultural Centre – featuring 80 artists who make everything from chocolate to cards and clothes, so that shoppers can buy themselves a present or check a few names off their holiday shopping list, all while listening to indie music.  The first 50 people through the door each day will receive a swag bag with 20-25 items which may include chocolate, earrings, and handmade soap! If that's not enough – a handful of gift cards, valued from $25-$75, will randomly be dropped into a few lucky bags each day.  Admission is $3 at the door.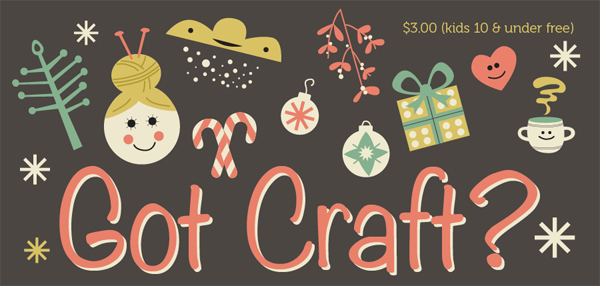 The Great Canadian Craft Fair (December 15 & 16) at The Salt Building, 85 West 1st Ave – Over 150 Artists, Designers, Builders, Bakers and candlestick makers. There will also be hands-on workshops, music, food and hot-coco for sale.