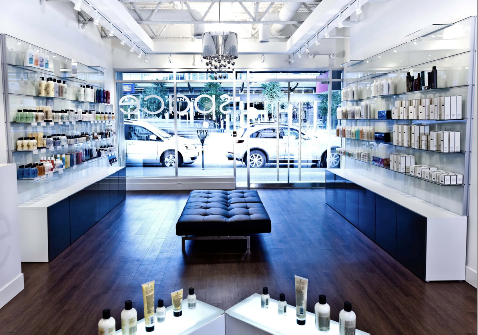 Having left 7 years ago to pursue a career and life in New York, hair stylist Hunter McLeod returns to Vancouver at Space Salon (528 West Broadway at Cambie). He may have been away from the city for a few years but Hunter is no stranger to Vancouver, having recently moved back to be closer to his family.
Building on his portfolio of experience at Arrojo Studio in NYC's Soho district (and being a close friend of owner, Nick Arrojo from the earlier seasons of What Not To Wear) Hunter brings to Vancouver a wealth of knowledge and experience. As an educator, Hunter strongly believes in giving his clients styles that they can manage and keep up on their own. There is almost nothing worse that walking away from a new hair cut feeling like a million bucks only to never be able to re-create your style again. If you have any questions about how to achieve a certain style, Mark can answer them. Not only will he tell you what work and how, but he'll give you realistic options to achieve that style.
Hunter also happens to be a major foodie and is looking forward to re-discovering the food culture in Vancouver now that he is back. If you ever have the opportunity to meet with him, take a seat in his chair and you'll feel like you're catching up with a good friend. His personable nature and passion for what he does is undeniable making for a truly enjoyable experience. Hunter still travels back to New York for clientele in the city that just can't let him go but we're lucky that he now calls Vancouver home. To set up an appointment with Hunter, you can reach him at Space Salon.