Yaletown Candytown Christmas Festival (Nov 23 & 24)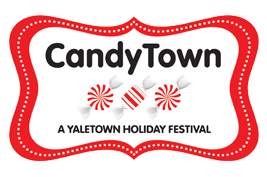 Vancouver's newest holiday festival CandyTown will transform Yaletown into a winter wonderland. Lights and candy canes will adorn lamp poles and costumed characters will parade down Mainland Street. Holiday shoppers are invited to start their seasonal gift buying in Yaletown with local merchants as well as a specialty market carrying unique gifts and holiday treats which will take over the street. There will also be an outdoor skating rink by the Yaletown-Roundhouse Canada Line station, on the corner of Davie and Mainland!
Candytown will take place on Friday November 23 from 3pm – 9pm, and November 24 from 12pm – 9pm on Mainland Street in Yaletown. This outdoor Christmas festival is free, open to the public and will surely get you into the Christmas spirit.