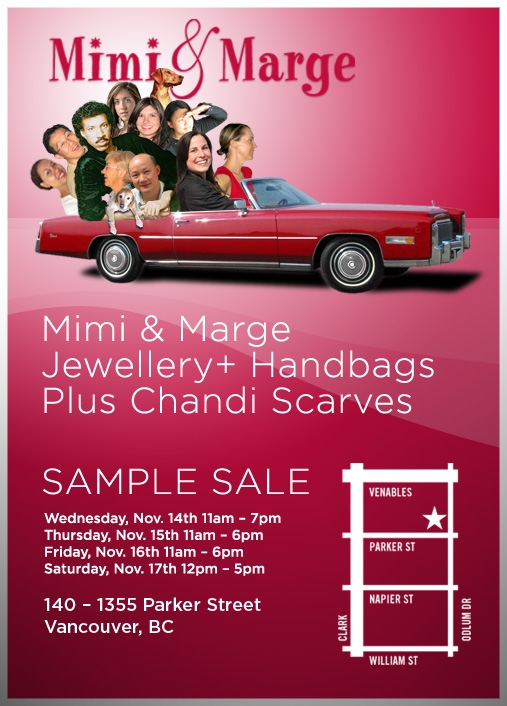 Mimi & Marge is a Vancouver-based jewelry and handbag line and they are having a sample sale from Wednesday November 14 to Saturday November 17th at their head office at #140-1355 Parker Street (between Clark and Odlum Drive).
Mimi & Marge is known for simple yet stylish silver jewellery.  The brand works together with local craftsmen and artisans in Indonesia in a collaborative process creating new and unique handcrafted pieces every season.  Mimi & Marge has had several brushes with fame including Fergie, Beyonce, Avril Lavigne, Britney Spears, Pink, Nelly Furtado, Demi Moore and Kate Hudson.
Mimi & Marge can be found at BeautyMark in Yaletown, Brier's in Kitsilano and at multiple Blue Ruby locations across the lower mainland.