Eastside Culture Crawl 2012 (November 16 to 18)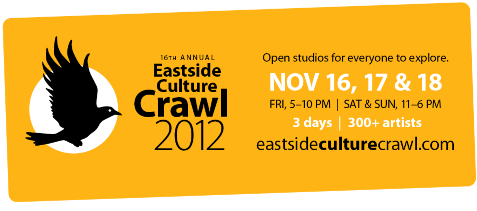 The Eastside Culture Crawl is free 3-day event where over 400 local artists open their studios in the area between Main Street and Victoria Drive, between First Avenue and Waterfront.  This is a once-a-year opportunity to take a behind the scenes look at how painters, photographers, jewellery designers, and other artists work behind-the-scenes and bring their artwork to life.
The Eastside Culture Crawl takes place this year on November 16 (5pm to 10pm), 17 and 18 (11am to 6pm).