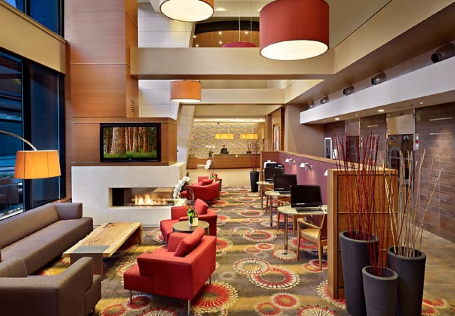 Typically, on Modern Mix Vancouver, we enjoy featuring one-of-its-kind,  boutique hotels. We love the fascinating and historic stories, the peculiar details, the trendy restaurants of the lobbies and the distinct best features of each, but what if a world-renowned hotel brand decides to have a boutique touch too for once? We just couldn't resist learning more about it! The Residence Inn by Marriott Vancouver recently opened on Hornby Street just off of Davie Street as a new extended stay option for those needing Vancouver accommodations for more than just a few days.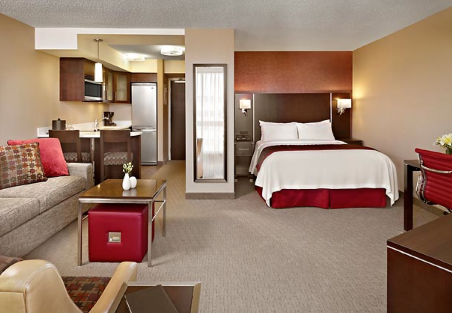 At first glance, this hotel's suites appear like any other Marriott Hotel. With its rich hues and signature maroon and brown colour palette, you wouldn't think 'boutique hotel' whatsoever. It's when the Director of Sales and Marketing, Ken Boyd started to describe what the guest experience is that Residence Inn by Marriott Vancouver strives to achieve. Instead of focusing solely on privacy and good night's rest, Ken explained that when the majority of there are guests are staying for three days to three weeks, why not have these guests from all corners of the world interact with each other and have a social experience as well?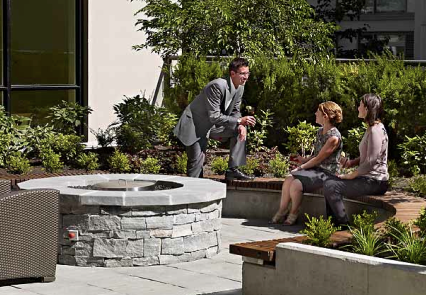 With a complimentary hot breakfast bar every morning, a sunlit atrium with a 35-foot pool and spa tub, plus a terrace with complimentary social barbeques throughout the summer months, Residence Inn by Marriott Vancouver found a way to have a boutique flare as well. "When our guests check-in, we want to make it as all-inclusive as possible. Guests have the opportunity to mingle and get to know others that are also staying at the Residence Inn by Marriot during that time," says Ken. Now that makes for a one-of-its-kind hotel experience in downtown Vancouver!