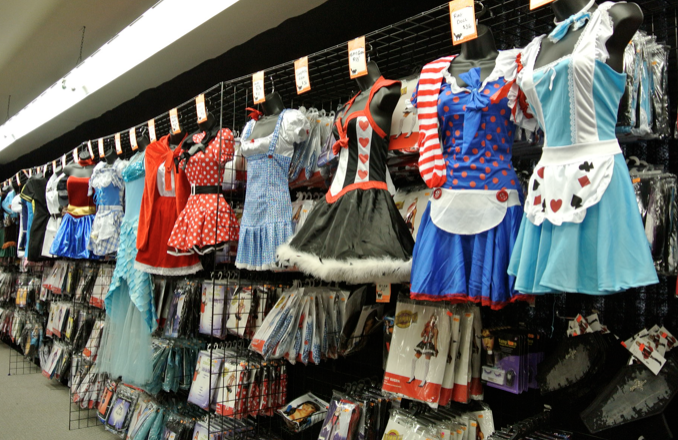 Just in time for the Halloween season, Halloween Craze, a pop-up costume and accessories store (309 West Broadway) has opened to the Vancouver public.  For most people, Halloween is a one-day adventure to stand out – either to look good or to get a few laughs with a witty costume.  But no one wants to break the bank for this one day celebration.
Halloween Craze has a huge variety of guys and girls' costumes, accessories and home decor at extremely affordable prices.  Costumes I browsed through included Alice in Wonderland, Minnie Mouse, Wonder Woman, Girl Guide, Judge Judy and more sexy devil and angel costumes than I could count. Most of the costumes at Halloween Craze are one-size-fits-all; in other words, made of stretchy material.  I bought a bumblebee costume which was only $30 for the outfit, wings and a headband.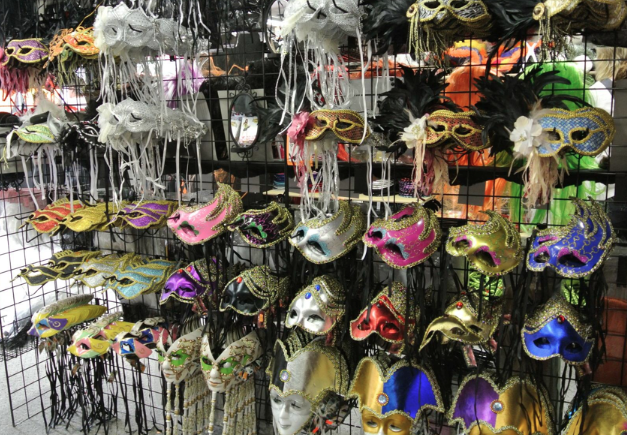 The store also carries an abundance of accessories ranging from masks (from Venetian masquerade half masks to scary horror rubber masks) make-up and special effects (fake scars, tattoo sleeves and false eyelashes) to wings, wigs, stockings, and costume jewelry.
Located just two blocks East of Cambie Street, this location is extremely convenient to get to via public transportation and not located in the middle of nowhere like some other specialty costume stores.  Furthermore, this weekend (October 13 & 14), Halloween Craze is having a Friends & Family event (which includes YOU) with 25% off accessories and 15% off costumes.
To stay up to date with Halloween Craze, LIKE their Facebook Page at facebook.com/halloweencraze, or follow them on Twitter at @Oct31Craze.
By the way, bonus points to Halloween Craze for being dog friendly. Here is my Pomeranian dog Teddy having a blast with Toby, the Goldendoodle that belongs to Rick, one of the owners of Halloween Craze:
For more photos from Halloween Craze, check out the photo gallery below: