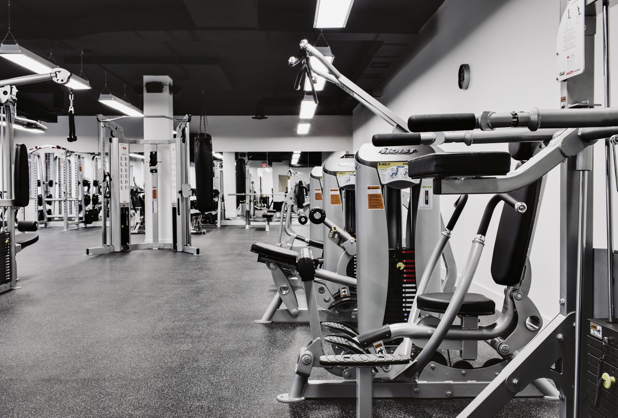 By Carolyn Fung, Modern Mix Vancouver writer
Located at on the main foor of 856 Homer Street, behind a discretely labeled wooden door is Function Health and Fitness Club's first location. Completely renovated and stocked full of the latest gym equipment, Yaletown's newest fitness club opened its doors to the public last week on Sept 31 for their open house.
Function Health and Fitness Club is owned by Caroline Mundell and Jeff Doyle who each bring a specialized background in health and fitness. Prior to opening this business, they both worked as independent contractors at various locations across Vancouver. Under the philosophy of "health at the centre" they've combined their professional backgrounds to open this 2,500sq foot space to help people achieve healthier lives through fitness and community support. With her experience as is a certified sports nutrition advisor, Caroline brings to the studio her unique perspective on how to build a balanced life through healthy living. Jeff adds to the mix by providing years of experience as a fitness leader having worked with some of the most successful personal training companies in Vancouver.
Beyond the gym, Function Health and Fitness Club offers an extensive list of services including massage therapy, chiropractic services, spray tanning and life coaching.  This friendly new location has a lot to offer but to keep the experience intimate, they will be capping new membership at 250 to start. For more information, or to kick-start your experience with a free session you can contact Function Health and Fitness at functionhealthandfitness.com.