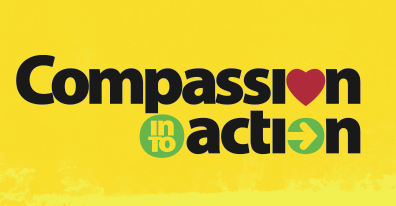 Join Nature's Path and other participating food brands this Wednesday October 3 from 7am to 3pm for the annual Compassion Into Action Organic Cafe and Marketplace.  Taking place at the North side of the Vancouver Art Gallery, you can purchase delicious local organic food by donation to the Greater Vancouver Food Bank Society.  For every dollar spent at Compassion Into Action, the food bank can buy three dollars worth of food to feed the 27,000 people who depend on it every week (26% of which are children).  If you work in downtown, this is a great event to check out for breakfast before work, or on your lunch break.
Participating brands include: Nature's Path, Ethical Bean Coffee, Eat More Sprouts, Happy Planet, Save on Meats, Pro-Organics, So Nice and SOLEfood Farm.
Post-Event Update: Nature's Path's fourth annual Compassion Into Action generated $118,000 worth of food for the hungry.  The money raised and food donations collected will go a long way towards feeding the 27,000 people who depend on the Greater Vancouver Food Bank Society each week.