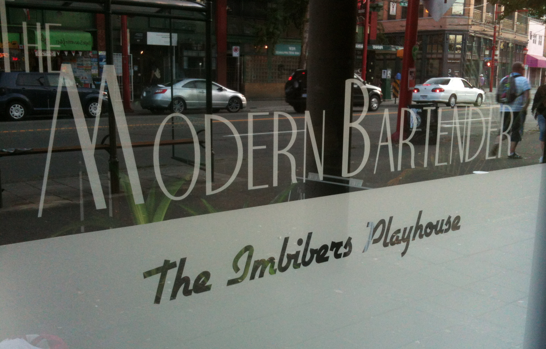 By Joanna Lee, Modern Mix Vancouver writer
Vancouver's very first one-stop shop for bartending supplies, The Modern Bartender, officially opened this week in the Chinatown district. Nestled in between several Asian arts and souvenir shops on East Pender Street, The Modern Bartender is a retail shop catering to the needs of bartenders and bar enthusiasts alike.
In a city well-populated with bars, The Modern Bartender is the first of its kind for Vancouver and will no doubt be highly welcomed by those in the bar industry. The story behind the store is simple. As the owners tell me on Family and Friends night, they wanted people to be able to find everything bar-related (minus the alcohol) under one roof rather than have to shop at various stores for different things. They took over the old Dragons Martial Arts Supplies Store space, renovated it themselves, and opened the retail shop all within an impressive two months.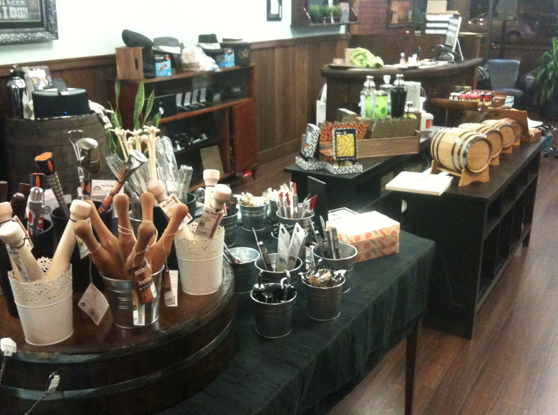 From bottles of bitters to drink and cocktail guides to an actual tiki bar, one will find the tools of the trade at The Modern Bartender. And aside from actual bar tools and ingredients, there are also vintage bar accessories and paraphernalia including posters and cards and vintage Guinness coasters. There is even a tiki bar-themed room at the back of the store which focuses on Tiki cocktail culture with books and Tiki wear. The only thing missing is an actual bar to serve drinks and while there are no plans for the owners to bring this idea to fruition (due to city by-laws), the owner does plan to open up his own bar in the near future. The Modern Bartender will also be offering seminars and bar tending courses, as well as home services to cater to everyone's drinking needs.
The Modern Bartender is located at 28 East Pender Street and is open Tuesday to Saturday from 11:00am to 7:00pm, Sunday 12:00pm to 6:00pm.